The Vision

DMX India has been serving its customers with EverestIMS solutions for more than a decade across Asia. The brand has grown from strength to strength in its journey to become a reckoning force in software solutions in the domain of IT Infrastructure Management.
All these years, "customer feedback and references" have been the driving factors for its growth in business as well as evolution as a reputable software solution provider. This year, the company has decided to go fully into channel model and has tied up with Technobind as its national distributor to ensure that EverestIMS solution offerings are reachable to all potential customers across India through their well-established channel partner network.



In addition to this, DMX is always visible through dedicated product EverestIMS website and active over forums like FaceBook, Twitter and LinkedIn.
Emergence of the Digi-Era
DMX strongly believes that Digitization will change the economy and the society in a big way. PM Modi's Digital India initiative has brought a new dimension to the local economy. In the coming years, this initiative will empower new ideas and innovation, leading to economic growth and progress and making technologies like Cloud and IoT alive and touching majority of the people. IT Infrastructure Management (EverestIMS kind of solutions) will be an essential need for all the projects being taken up under initiatives like this.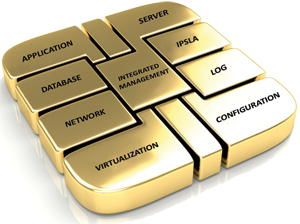 Another initiative started by the Government of India, Make in India will encourage more investment, entrepreneurship and employment in the country. Estimates show that it is poised to create 100 million new jobs by 2022. Again EverestIMS, a software solution platform that was born, brought up and being nurtured in India by an Indian team serving Indian market will fit the bill perfectly for this theme.
Making the Difference
IT continues to evolve at a great pace. The most encouraging phenomenon is the way in which these technologies are being adopted to real-life use-cases that touch almost every aspect of customer's daily life. Same thing can be said about how enterprises are relying more and more on IT for streamlining processes, automating operations / tasks and innovating their business offerings.
Majority of the EverestIMS implementations have been utilized to address specific needs of customers. EverestIMS platform has been crucial in its ability to develop and implement solutions for a variety of challenges –
i. Deploying / operating / managing / optimizing huge Wi-Fi networks,
ii. NoC operations and customer portal for VSAT Service delivery and management,
iii. Operating and managing nationwide customer touch point centers,
iv. Integrated Monitoring and reporting of both IP and non-IP IT elements,
v. NoC operations and customer portal covering both Data Center and ISP customers, and
vi. Measuring and reporting on efficiency of Web Caching at city level ISP aggregation centers, etc.
DMX understands its customers' needs and to fulfil them it offers a range of solutions and services for various industry verticals. It always ensures that it is there for its customers in their journey of expansion/transformation/revamp.
EverestIMS solution enables centralized monitoring and management of IT infrastructure spanning multiple sites spread across geographically different locations. This enables its customers to reach out and offer services even to the rural areas across the country, with being confident that EverestIMS will help their teams to track the availability and performance of their IT infrastructure on which their service delivery depends.