We live in exciting times – not just exciting, but transformational times. Each year passes by with increasing technology adoption and a consumer 'control' that demands brands to innovate and initiate relevant conversations. However, you also need to re-engage on subjects that remain consistent to everyday life. Now, how does one sustain 'excitement' if you are being laden with the multi-screen phenomena and promising alternatives? The answer is simple – you evaluate the real need. The real needs of users, the communities they are part of, the rippling effect of their thinking, work style and the objectives they wish to achieve. It sounds like a journey – and a companion that will be by your side through that journey. Let me re-introduce the Personal Computer (PC) and the very fact that brings us back to the basics!
India, today can be safely be christened as a 'Millennial's India'. To this millennial generation, it is no more a question of why they may need a PC. These people are armed with ambitions that will naturally fuel the fire that India needs to establish as the world's fastest growing market. The pace is increasing and it is now a matter of making the PC available and equipping our youth in becoming 'future-ready'.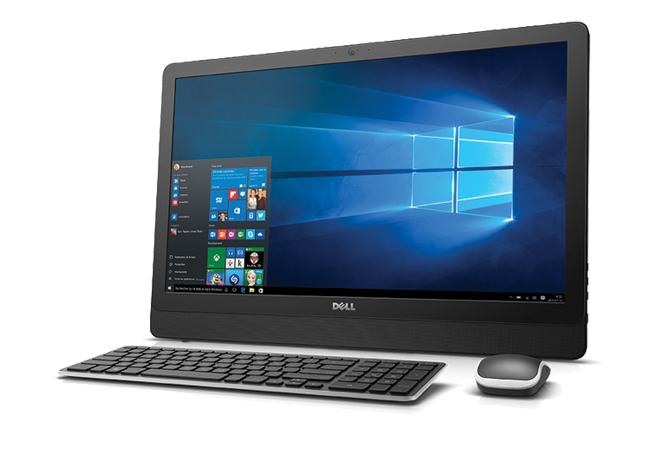 For most of us who have grown up studying in Indian schools and colleges in the last few decades, we have followed a deeply rooted concept that textbooks are the primary source of information for students. That has changed now. Enlightened students, youth and parents alike, are actively exploring the concept of self-learning and growing through exposure to the potential of technology, with the PC being at the center of this growth process. Technology today enables experiential learning rather than rote learning, it is at this stage that the All-in-One PC may be befriended. The AIO makes for the perfect family device, given its screen size and portability which means it can be moved around according to user convenience. A Greyhound survey[i]across 40 cities in T1-T4 India suggested that 50% of interviewed students were using the PC for 5 – 8 hours on a daily average. For these users, the AIO seeks to grab attention towards 'learning by understanding' concepts, rather than just rote!
Business professionals and first time workers are also waking up to the need of powerful, yet portable devices. The 2-in-1 form factor came to being to cater to this segment. There is a need for modern professionals to become more productive while on-the-go. A device that can adapt to their needs as per the situation, is highly sought after. Nearly 69% of the surveyed young workforce had been introduced to a PC when they were 15 years or below, was also an insight that the Greyhound survey brought out.
Creation lies at the core of our knowledge economy and the current generation is waking up to the importance and value of PC Literacy. The same survey also pointed out that among the interviewed parents, 89% felt that to enable their children in becoming smarter and better guided, the PC is fundamental to their child's educational and social wellbeing. These statistics point to an engaged consumer – one who has clearly identified the need for a product that is available to him in multiple form factors.
We are currently inching towards a time where PC literacy is being seen as a conscious choice. There will come a time, in the very near future when PC learning and adoption will no more be optional, but a necessity.