The Game Plan
Datawind's marketing strategy is primarily focussed on affordability and access of internet to all. The company made its entry into the Indian market with the launch of the Aakash tablet, developed for the Indian Government to enhance the quality of education in 2011. After Aakash, DataWind has manufactured a series of internet devices, such as PocketSurfer smartphones, UbiSurfer tablets and DroidSurfer netbooks. All devices are bundled with one year of free internet browsing on Reliance.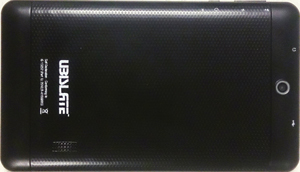 DataWind now enjoys a major market share in the low-cost tablet segment in the country. This has been made possible only by bridging the digital gap between the rural and urban people by offering products that are durable, have free education content and free internet browsing access. Pricing is at the core of DataWind marketing strategy and is aimed at providing quality phones/tablets at an affordable price. So the company has adopted a penetration pricing strategy at both rural and urban markets. In fact, the success of DataWind is primarily based on it's patented internet delivery platform that delivers free bundled web browsing with all its devices. Covered by 18 U.S. and international patents, DataWind's web delivery platform delivers a fast and affordable route to internet over 2.5G and 3G networks. DataWind's back-end cloud servers compress and accelerate the delivery of web content by factors of 10x to 30x to render a fast and rich desktop-like web experience even on traditional GPRS/EDGE 2.5G mobile networks.
Emergence of the Digi Era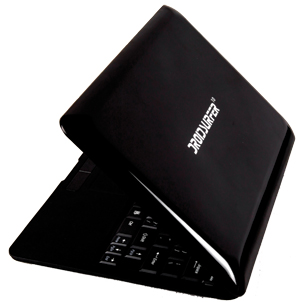 DataWind firmly believes that digital and internet divide can be addressed through technology intervention, at an affordable price for the low-income segment of customers which is the top priority for DataWind. DataWind is doing its bit to help bring down the cost of hardware as well as access to the internet. The right combination of affordable technology with internet access at low rates can sow the seeds of a much profound and deeper change across education, empowerment, transparency, governance and economic independence.
In line with Indian Prime Minister Narendra Modi's Digital India initiative, DataWind is devising ways to ramp up dissemination of data and make more data available to public for free. This has been made possible with DataWind's breakthrough web-delivery platform covered by 18 U.S. and international patents allowing the devices to deliver fast mobile web experience on regular GSM-EDGE-based networks.
The Differentiator
The company's patented technology allows fast, rich and affordable experience on existing networks without any new infrastructure. The brand has created specific categories of low-cost smartphones and tablets. All DataWind models for the UbiSlate tablets and PocketSurfer smartphone range offers free internet browsing for one year. With this, DataWind has taken the mission to introduce it in every state and every circle on existing 2G and 3G networks.
Datawind's goal remains the same, to deliver internet to the masses so that billions of unconnected users will be online. The Make in India initiative and the benefits related to it will help it to set up manufacturing facilities in other parts of India as well.