The Game Plan
Canon is looking forward to promoting its digitization services and penetrate deeper into the market and wants people to understand many benefits of digitization, the amount of time and human labour it saves, thus increasing the overall productivity of the organization. With the changing times and evolving workplace solutions, Canon is sure to witness a greater adoption of digitization services among enterprises in all sectors and government offices.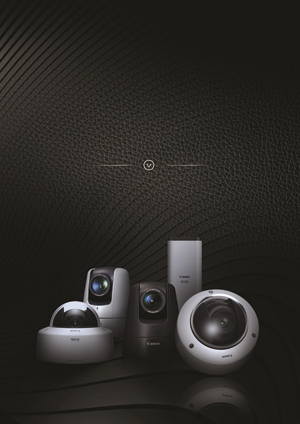 Digital India opens up a plethora of opportunities for technology companies and it is important that organizations invest significantly in securing their products and services. Smart Cities are a big area of opportunity for technology companies as part of the Digital India project. Building out the infrastructure, getting various public sector departments online, providing a bouquet of services to citizens, all hold out significant potential for technology companies to work closely with the Government.
As newer technologies like 3D printing, robotics, artificial intelligence have come to the fore, the Digital India initiative offers a solid platform for preparing citizens, companies and the country as a whole to be prepared to benefit from them. For India to benefit from this digital transformation, organizations like Canon are accepting the technology advancements wholly and are, thus, moving towards an advanced and transformed nation.
With the Rs.4.5-lakh crore Digital India campaign on board, digitization in the country is by far one of the most significant technological innovations for Indian businesses. Digital Disruption is happening in every industry and is expected to increase further in 2016. This, in turn, will help the country's digital mission by providing them with better devices to remain connected anytime, anywhere.
Digitization being one of the key services of Canon BIS division, the brand believes that huge potential lies as people move towards a digital India. Canon cheque scanners are ideal for the BFSI segment which is a high value industry today. Similarly, Canon document scanners are ideal for large corporates. Canon also provides a workflow solution – Canon Business Services to meet the complete document solutions of an organization like scanning, meta data, archival and retrieval of data.
Trends to watch for
From SMEs to large corporates, most of the businesses have started streamlining their printing infrastructure by digitizing their documents and investing in efficient management document services. 72% of organizations have indicated that they are planning to increase their digitization efforts and many are using their DMS providers to support this transition. Document Management system and digitization is the new "Big trend" that will catch enterprises' fancy.
Outsourcing of services will pick up speed in 2016. Mobile Cloud Printing is the new trend which all major corporates are shifting for an increasingly mobile workforce. Also, 3D printing is gaining momentum as there is a transformation in the requirements and usability among the enterprise segment and consumers.