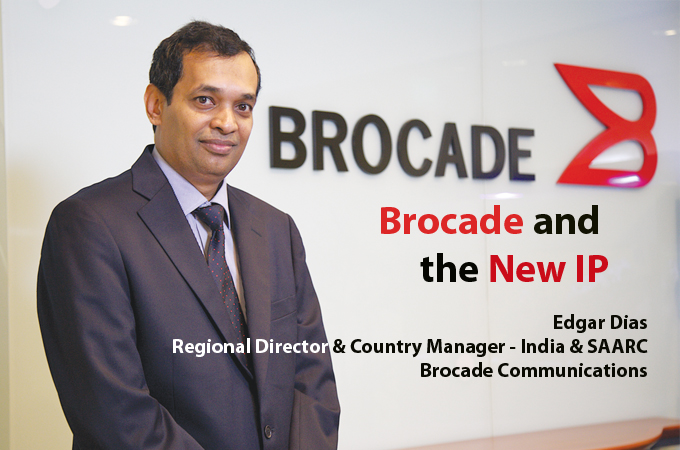 Brocade networking solutions help the world's leading organizations turn their networks into platforms for business innovation. With solutions spanning public and private data centers to the enterprise edge, Brocade is leading the industry in its transition to the New IP network infrastructures required for today's era of digital business.
As organizations move to digitize their businesses, they need an underlying network infrastructure that allows them to innovate quickly for their employees and customers. We believe the network must become a platform for developing, delivering, and securing these applications. This is best achieved with the move to New IP network architectures that are software-centric, open, and agile.
The New IP is a network revolution that is changing the rules of how network infrastructure is designed, provisioned and deployed. New IP networks are essential as companies and other organizations digitize their operations and service delivery and move to third platform environments to support the cloud, Internet of Things, mobile services and big data.
The New IP is more than just open – it's open with a purpose. Openness accelerates the rate of innovation while reducing cost, complexity and vendor lock-in. The Brocade New IP infrastructure offers an ecosystem of resources from trusted open source communities, traditional vendors, and innovative start-ups with the freedom of choice and flexibility for customization.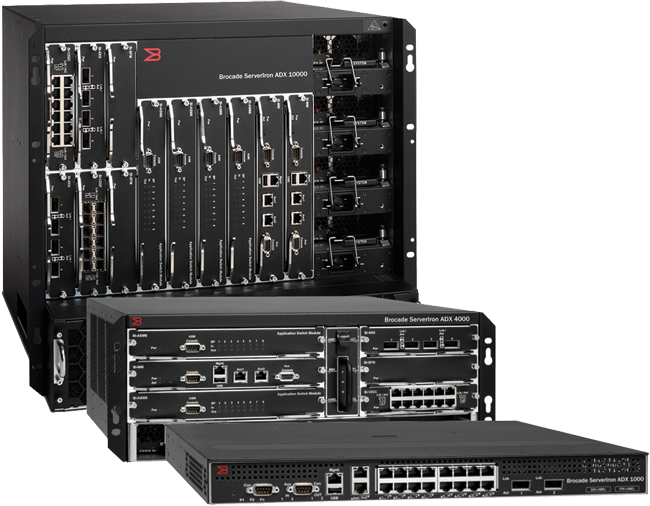 Just as we led the industry with breakthrough technologies for storage networking and Ethernet fabrics, we are now at the forefront of the software networking market. This strategy enables us to start a new conversation about why the network must change to keep up with the massive scale and growth of today's IT environments. It positions Brocade with a first-mover and leadership advantage in software networking and New IP technologies, where there is currently no dominant vendor.
Advantages of New IP Networks
A big advantage of New IP networks is that security can be built into the network where it's needed, and not just bolted on at the network edge. Security can also be behavior-based and not just identity-based, enabling the network to more effectively detect and respond to potential threats in real time.
Other advantages include:
• Reduced TCO of the network. ZK Research estimates that the operational costs of running a New IP network can be reduced by as much as 50%, meaning engineers can devote more time to driving innovation rather than maintaining the status quo.
• Faster time to market. ZK Research calculates the average time required to just start making network changes is 27 days. The simplified nature of the New IP network enables businesses to start making changes in just two to three days. On average, businesses that deploy a New IP network can implement new services 13 times faster than with traditional networks.
• Higher uptime through the reduction of human errors. In a New IP network, changes can be automated and initiated by applications. Also, when updates are required, the changes can be applied at a single point and propagated across the network. With the New IP network, unplanned downtime due to human error can be reduced from 35% to zero.
• Faster network recovery times. New IP network has more modern protocols that were designed for the digital business era, resulting in network recovery times that are 2,500 times faster than when using legacy networks. In most verticals, having a network recover even just a few minutes faster can yield a significant positive impact on revenue flow and company reputation.
• Better network utilization. A New IP network can be scaled up and down quickly, meaning organizations can provision for the norm and "burst" when required. This can improve network utilization from where it is today to 70% or even more. The implication of improved efficiency is more revenue for the providers achieved by the increase in network utilization.
A valuable aspect of New IP networking is that organizations can grow their network on their own terms. It's not a "rip and replace" kind of approach. Instead, they can gradually add New IP capabilities like SDN, NFV or Ethernet fabrics over time.
The New IP, conflict-free
Brocade is 100% committed to open source software and multi-vendor solutions as we do not have any legacy business lines that New IP solutions cannibalize. We are the best company to lead the way to the New IP because our business isn't based on the old IP.
Break the status quo. Think big. Think Brocade.