The Game Plan
The market has evolved in recent years such that customer experience is becoming a strategic endeavour for businesses across the globe. Businesses are looking to create a seamless Omni channel experience, based on the preferences of their customers and are working towards enhancing their satisfaction levels. Avaya has gone beyond the expectations of its customers and led the convergence of team and customer engagement. With its strong product portfolio, it aims at providing a strong network of supports team and customer engagement by reducing network outages.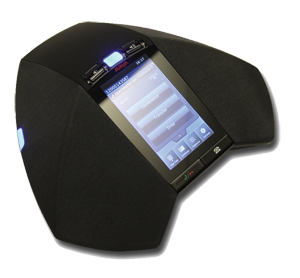 Social media is a key component of Avaya's marketing and communications strategy as majority of its customers want to use their preferred media at any time, from anywhere and on any device. It has invested heavily in engaging with customers on social media platform; from the support perspective its customers can engage with Avaya on its Facebook/LinkedIn pages to get more information on software or products updates. In addition, all its solutions campaigns are also deployed on social channel. Further to interacting with its customers and its channel partners on digital platform, Avaya also engages with them on a face to face basis. This kind of engagement provides the company with a great customer and channel feedback.
Avaya believes that team and customer engagement (IPO/IPOCC) solutions should be of prior importance, especially for the mid-market segment. In addition to that, video should be a key area of focus since it is observing transformation in the business models to a great extent. This will result into channel growth for those who adopt cloud. On the data networking front, with Avaya's fabric technology the company is observing massive growth in the public sector enterprises, where scalable and high performance platform is crucial.
Emergence of the Digi-Era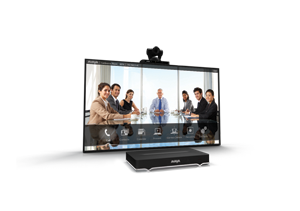 This year Avaya will remain more focused on supporting the overall digital transformation taking place in India. Digital transformation is the core of Avaya's business, and it enables enterprises of all sizes to have a better engagement with their customers on different channels (digital or physical). It is aligning its offerings to support the innovative and smart requirements of its customers across verticals.
Additionally, Avaya's R&D team in India has recently concluded testing a safe cities solution that revolutionizes the way emergency services are delivered to the citizens. Using its Engagement Environment, and running on its latest networking capabilities, the team has developed a solution that enables state government with helplines and emergency numbers to instantly and accurately identify the location of the caller.

The Differentiator
Avaya is contributing to India's journey towards becoming a digitized nation through its razor sharp focus on bringing cutting edge technology. It is contributing to the same by delivering opportunities to innovate and craft products and solutions by using the talent pool in the country. Avaya has its largest R&D centers based out in India, the largest being in Pune and the second largest being in Bangalore which contribute to more than 90% of the development of the smart innovative solutions.
Avaya's India R&D centres comprise talented engineers, researchers and product management staff forming the largest workforce of more than 2200 employees along with a state-of-the-art research and engineering lab and infrastructure with Data Networking and Unified Communications being the primary focus areas. The Indian R&D team works closely with the Avaya sales team in providing the most appropriate products and solutions to Avaya's customers in India spread across business functions and verticals, including leading companies and public sector institutions.