The Game Plan
The PC market is a highly cluttered space which makes it challenging for all players to stand out. Acer believes winners are the ones who come out with innovative features that are meaningful to the user. Much of India's hinterland has gone through a major transformation, with spending on consumer durables and electronics (mobile phones, tablets, laptops and television sets) increasing by leaps and bounds. Therefore, there is a large reservoir of potential customers in these regions. In order to reach them at the right places and at the right time, Acer has charted out a new roadmap to spread its footprints beyond urban areas. It is using its traditional IT channel to penetrate these regions and expand its coverage of such areas with innovative below the line (BTL) activities.
It ensures at the same time that variants of its existing product lines reach up to semi-urban towns and cities so that Acer remains relevant to them on a daily basis.
Being a technology player that has always been first to the market, most of its technologies have found customer's appreciation. Realizing the percolation of IT into smaller cities and towns, Acer has embarked on a consumerization drive in its "Go-To-Market" strategy. It has forged strong partnerships with all the large format retail stores, with an aim to increase Acer's brand presence in the tier-II and -III locations. It has also introduced the Acer outreach programme through Acer Galleries for addressing smaller towns. With a robust distribution network comprising of Acer Malls and Acer Points, Acer plans to expand it even further. With the dramatic changes in the IT landscape, Acer has been investing in training, in-store merchandising, wide-ranging new high-end models, sales enablement, schemes and easy finance options.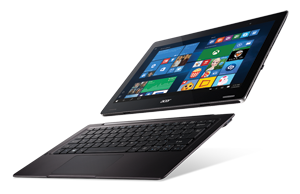 Emergence of the Digi-Era
Acer is a technology vendor that has always remained ahead of the curve. It aims to break barriers between people and technology by bringing technology closer to people. Initiatives like Digital India will help drive massive growth in technology adoption across a spectrum of domains. The estimated budget of Digital India is expected to be about US$19 billion between 2014 and 2018. This obviously means there is a greater possibility of adoption of technology. Key vertical-wise initiatives of technology adoption across government, BFSI, education, healthcare and telecom are expected to help India become the second-largest IT market in APAC by 2018.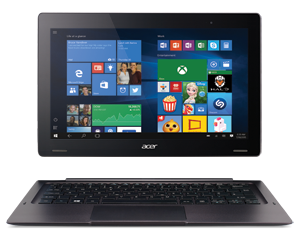 The key contributors to Acer's business growth are consumer and small and medium businesses segments, for which it has developed a robust business channel strategy. The task for the business partners is to reach out to a larger community of SMBs and SMEs across major industry/trade clusters in India. It wants to meet this objective by making a wider product range available in Desktops, AIOs, Laptops, Tablets and Servers categories available for the SMBs, and also provide greater focus to its relationship with them through intensive engagement programmes.
The Differentiator
Acer chooses to rephrase R&D as "user relevant innovations are the key to success". The pure old-school thinking approach of "new silicon equal to new business" isn't that valid anymore. Technology innovations are anticipated as "given anyway". From vendor's perspective, innovations are mainly the driver for more efficiency. But the phenomena of massive growth kicked in by new generations of chipsets or new OS launches have now lost much of its meaning.
Consequently, Acer also focusses on the usage experience.