The whole industry is undergoing a rapid transformation today. Traditionally there was a lot of focus on what's inside the box i.e inside the datacenter to know what is really going to impact the customer; whether it's making records for discussions, core banking Solutions, CRM or data warehousing. All of which can be done inside the datacenter where the focus was interoperability. Now the customer's needs have made it imperative to look at two more, which is "System of Engagement' and "System of Innovation". This has led to customers adopting Cloud because of their need to go live in the shortest time possible.
Oracle has invested in Cloud some time ago to build expertise in ensuring that they are able to successfully pitch solutions across SaaS, PaaS and IaaS. Under the system of engagement, the customers need functionality, be it HR, Sales, Service Marketing, Finance etc. Their engagement with their "customers" (internal or external) is the key; so every vendor is forced to change their approach and language to adopt and address their needs. Oracle looks at how it can help them engage with their customers more efficiently. For instance, one can adopt an HCM solution and launch a marketing campaign in one week; this is the fastest under a Cloud solution.
The third is "System of Innovation". Today the classical issue that a Chief Product officer or a Chief Strategy Officer faces is to hunt for new market segments, how to maximize sales during lull periods etc. For them to get innovative, Cloud plays an important role, wherein Data as a Service could help them bring out the necessary analytical data that helps them take decisions which are qualitative and most importantly are quicker in nature.
Customers need to "do it here and do it now". Keeping the above in mind, throw open significant opportunities in the market irrespective of any market segment. Let's look at the initiatives taken by the government. They discuss 4 key initiatives, namely Digital India, Skill India, Smart Cities and Make in India. This gives us huge opportunities in the Cloud space, and we have already partnered with different states in various initiatives.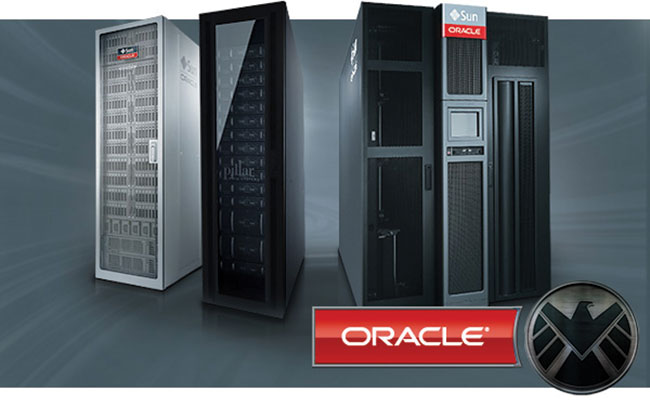 In the private sector, it's a matter of time, before customers start digitizing their data, and move towards the cloud. The decision is not about whether or not Cloud should be adopted but about how and when. Oracle has foreseen this in advance and today spends in excess of $5 billion on R&D just to understand customer needs and develop solutions accordingly. We envisaged that Cloud is going to be the future, so we invested and started working with partners to build expertise in ensuring that they are able to successfully pitch solutions across SaaS, PaaS and IaaS. With a dedicated Sales and Channel force, Oracle is geared to address this market laced with opportunities, and there is no better time than now to get closer to your customer and help him in this digitization and cloud transformation journey.