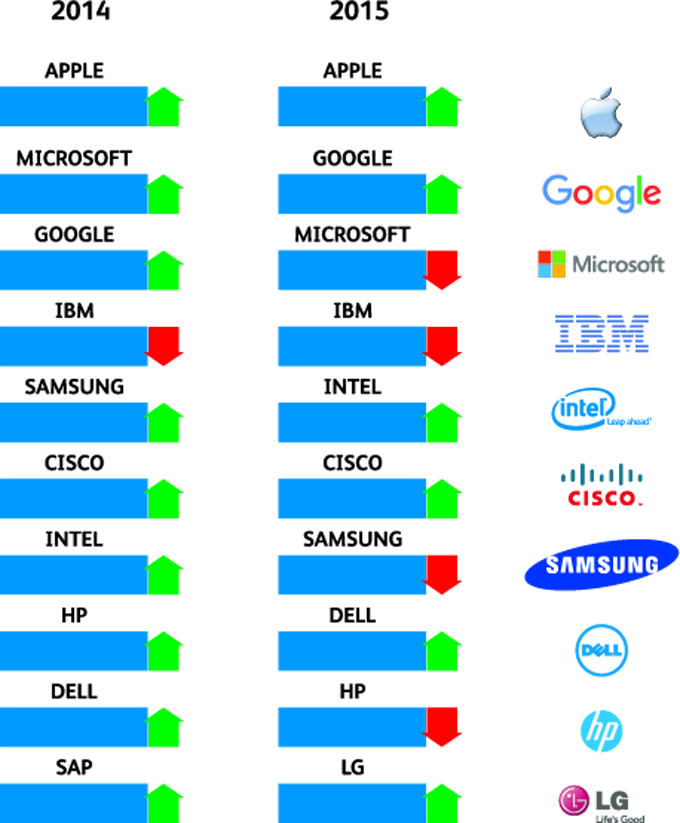 This year's Brand Book speaks as to how technology companies have performed in comparison to the previous year. It is time for trying and reviewing, testing and talking about the list of the Top 10 brands in the Indian ICT industry, which provides a thorough understanding on how the leading brands have performed with their cutting-edge technologies, their innovative ways to reach out to and connect with the consumers and organizations and how they have enhanced their operational performance and increased their competitive advantage over competitors. These are the powered brands that reach to consumer's doorstep and enhanced its performance by the best use of IT.
Top Ten Brands 
We live in a digital age in which the power of innovation to transform our world is all around us. Every year VARINDIA brings its channel leadership survey (CLS) to find out the most admired brands in the Indian IT & Telecom industry that enables our readers to articulate the contribution of their brand along with business results. This annual Readership Survey is conducted in 50+ cities in India, including Metros, A and B class cities in the country. On the basis of the survey result, the top brands and the most admired bands have been chosen, where 15,000 voters have exercised their votes to choose their favourite brand. Since most companies do agree that 80% of their products are being sold by their Partners and VARs, it is very much significant that the partner community must have a giant say in this regard as they are the ones who sell the products to the customers.
Additionally, the Survey addresses the strength of the brands inside the organization as well as externally; we provide a more holistic assessment of the brand performance and manage brand value. Information- communication and telecommunications industry are the key input to productivity and growth performance in the country. It has made good progress in modernizing the country's economy and has started to successfully address structural problems including low levels of human capital and poverty. We believe that a strong brand, drives improved business performance and brand positioning should be identified in such a way that on the functional and emotional level alike, it should refer to arguments and benefits of importance to the target segments.