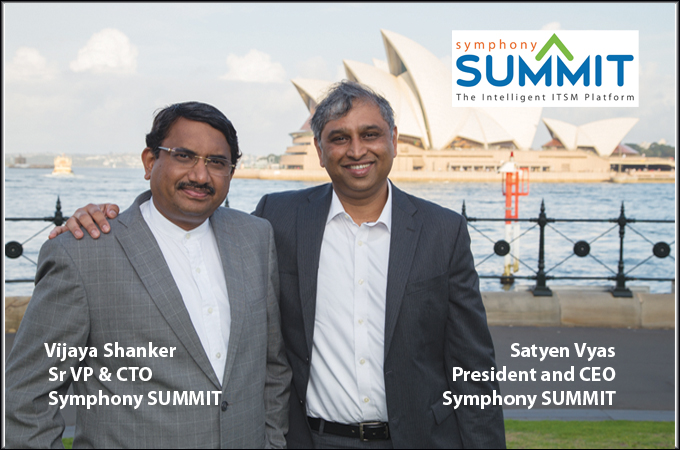 Symphony SUMMIT, a leading provider of cloud-based integrated solutions for enterprises, is all set to enter the global market, starting with Australia, the UK and US. Its New Age value proposition is around built-in features such as Analytics, Mobility, Gamification, Automation and Operational Intelligence for enterprises that want to take the lead with service transformations.
In this fast-paced technological era of cloud-based applications and IoT (Internet of Things) that connects over 20 billion devices, a solutions provider has to think of a comprehensive cross-module solution that can help reduce cost and complexity to manage an IT or non-IT environment.
From 68 clients in 2015, the company has moved to an admirable 110 clients till date in 2016. Revealing their plan for the global market, Satyen Vyas, CEO, Symphony SUMMIT, said that in 2016 and the following year the company will enter multiple global markets. "We are ready to take on the global market including Australia, US, UK and some of the other global markets," he expressed.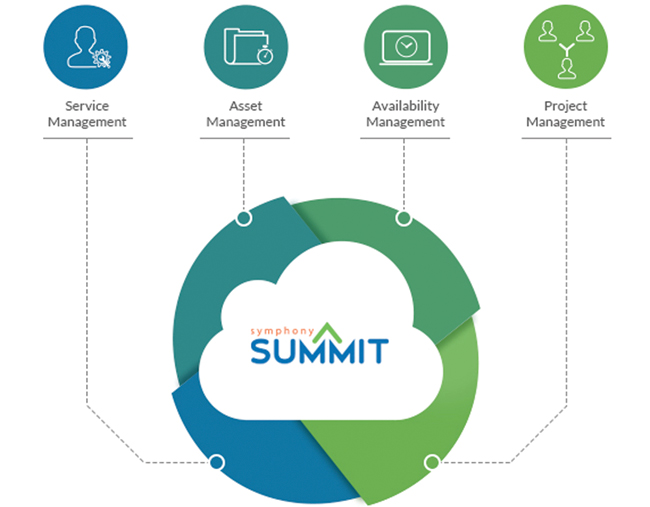 SUMMIT, built in 2010, is an integrated, scalable and lightweight solution for both MSP (managed service providers) and enterprises, and is developed on Social, Mobile, Analytics and Cloud services technology. The product is mobility enabled, which helps the enterprise CIOs (Chief Information Officer) to have data on their fingertips. It can integrate with third-party products that are installed in the customer environment.
The SUMMIT platform is built on ITIL2011 framework and certified on 12 processes. It manages four modules – Service Management, Asset Management, Availability Management and Project Portfolio Management. SUMMIT is an easy-to-implement, easy-to-use solution that provides tight integration across key IT operations, delivering higher efficiency in the form of increased productivity, optimum asset utilization, higher compliance, reduced downtime and complete control of critical IT projects.
"We believe in integration. We know that customers have deployed solutions and have preferences. If there is a New Age cloud-based solution, which is easy-to-deploy, easy-to-use and fits well in the existing infrastructure, that is what SUMMIT is," said Vyas.
The intelligent ITSM platform is based on four key technology advantages.
• Built on cloud
• Analytic and operational intelligence capabilities
• Automation platform that helps you drive automation, agility and reduce errors
• Strong mobility features to help you work with summit from anywhere, any time basis
It is designed to provide contextual information to Level 1 engineers so that they can resolve a ticket in real time. This in turn is one of the biggest drivers for any IT company's CIO. This technology can also be utilised across other departments such as HR, finance and facility. It ensures that the end user can access a single interface to raise incidents.
With integrated Asset Management, SUMMIT provides you with an accurate inventory of all the hardware and software assets in your organization across the Asset Lifecycle process. It optimizes your organization's efficiency by helping you manage assets right from the planning stage to the disposal stage covering requisitioning, allocation, and retirement.In an age where board members are held responsible for compliance issues on software in the organisation, SUMMIT will certainly help. It allows authorised software installation and keeps the system in check. It also plays an important role in security policies.
This makes Symphony SUMMIT the industry's most advanced IT operations management platform and is aggressively expanding its presence to the global market as it progresses to explore the US and UK markets.
To find out more about the platform and what it can do to transform your IT environment, or to partner with Symphony SUMMIT, visit http://symphonysummit.com/. Get the SUMMIT Edge today!