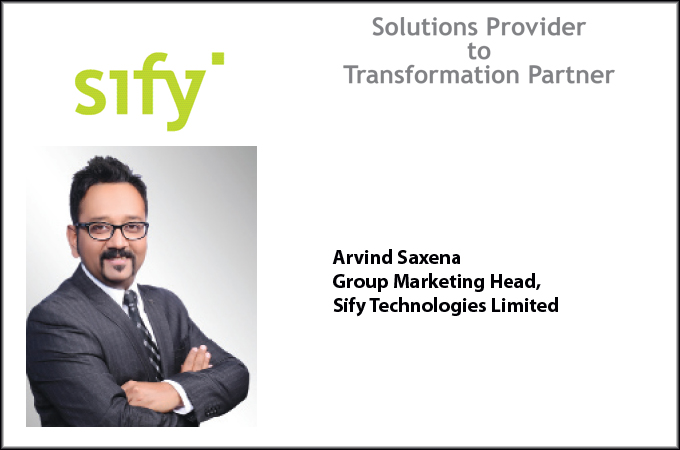 MARKETING : The Transformation Engine
Today, marketing plays a leading role in shaping business strategies. As with most new age and fast evolving organizations, marketing is becoming a multi-faceted function, spanning from branding to demand generation, market expansion, communication to customer satisfaction. Moving attention from brand design and colour scheme to top line numbers and business strategy, it is now evident that marketing wears multiple hats – of Customer Acquisition, CSAT, Demand Generation, branding & communication, talent branding, alliances & partnerships for identification of synergistic areas for common hunting, Thought Leadership, Developing and nurturing opinion makes and shapers. For new products developed, the sole focus of marketing is to ensure that the product is easily accessible and usable. Tracking competition and the market place closely, is also helping shape our marketing strategy for the organisation. In summary, today marketing is end to end management of the customer experience. It is not just about offering the customer an excellent experience or resolving his problem, it is also about comprehensive customer lifecycle management – providing seamless wow elements to delight customers throughout his journey to transform them as loyalists and advocates of the brand.
In line with the changing ties, marketing leverages SMAC (Social, Mobile, Analytics and Cloud) to engage and interact with customers and prospects. It transcends the omni-channel brand presence and engages customers wherever they are active. Brand /thought leadership content is created to ensure top of the mind brand recall. We ensure brand presence wherever customers go – anytime, every time through SMAC.
Some of Sify's key digital marketing tools are Search Engine Optimization (SEO), Search Engine Marketing (SEM), Content Marketing, Influencer Marketing, Content Automation, Campaign Marketing, Social Media Marketing, Social Media Optimization, E-mail & Direct Marketing, Blogs, White Papers, Case Studies sand any other form of digital media. A comprehensive marketing framework also extends to offline c to the respective internal functions/stake holders to resolve the issue and winback the customer's heart. Marketing is like a navigator that guides the ship that foresees what's coming and acts like a conscious keeper of an organization.
Emergence of the Digi-Era
Sify has metamorphed from a Network and Data Center service provider to becoming a full-fledged converged ICT player with capabilities DC Transformation, Application Integration and Transformation Integration services. This transition was played on the premise that the brand had built a sound infrastructure foundation and aligned services (ahead of the curve) on them in sync with the ever evolving needs of Enterprises. Therefore, it believes that it is able to serve the requisite services with the same level of SLAs across the board. As a player that spans the entire gamut of ICT ecosystem, every touch along the spectrum translates into opportunities for Sify. Successful digitization relies almost entirely on a fail-proof connectivity and bandwidth, both of which Sify leads the market in. All the more important in a geographically challenged country like India where remote connectivity is almost entirely dependent on wireless connects – again a strong point for Sify.
This connected generation (Generation C) almost entirely relies on connected platforms as their primary source of communication. And with their ever-on connectivity, customer response is almost instantaneous. Enterprises rely on this instant feedback to quickly align anomalies in their services offering, thereby enabling a quicker turnaround time for their services.
For Sify, the connected market opportunities would be on the upcoming platforms of Software as a service (SaaS), Platform as a service (PaaS) and Infrastructure as a service (IaaS) as Enterprises move from Build to Subscribe and from Control to Visibility. As a full scale ICT player, Sify is in the best position to align these expectations to the market place for any Enterprise.
The Differentiator
Sify's research and innovation efforts focus on the technology areas identified as addressing its key business challenges. The brand's thrust on innovation is not along assigned market forces. Instead, the focus is on being the disruptor in the value chain for the customer.
At Sify, visibility across the spectrum gives it the requisite hindsight to innovate for the end customer with minimum input cost and maximum impact, backed up by the best in class marketing framework.