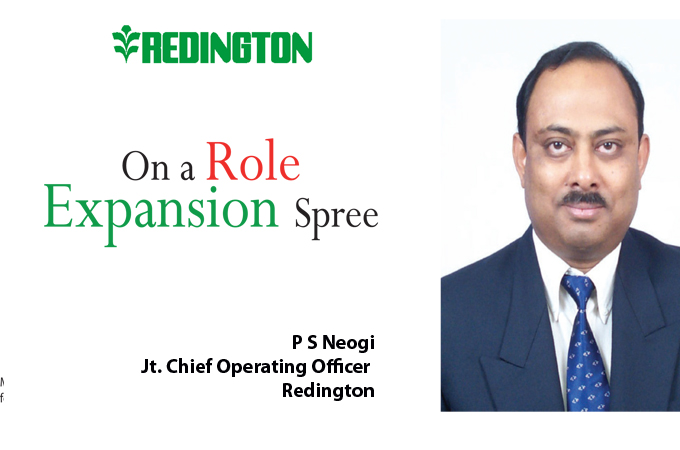 The Game Plan
Post-sales Service is greatly felt in product categories like Consumer Electronics, Mobile Phones and the IT product lines like PCs and laptops. All brands are clearly focused on services today as the key differentiator because most of their products are brought from outside and h
Redington did not want to be just a Value added distributor (VAD) but wanted to upgrade its status from being a VAD to a solution distributor and focus on other key growth areas like consultancy and implementation of projects. It is a solution distributor for Juniper, Polycom, EMC, which it is going to continue. By expanding its role in the market, Redington wants to add another feather to its cap.
In its IT products category, Redington runs 4 groups –
• Consumer Business group that deals with consumer laptop, PC, PC accessories
• Commercial & Enterprise Group where it deals with commercial PC, laptop, workstation, servers, Thin Client, storage, networking products, power products
• Software & Security Group where all kinds of software like licensing software, enterprise software, security products & software are dealt with
• Cloud Solutions Group started last year and through this Redington started foraying in the cloud space. Today it is a Cloud solution provider to Microsoft (CSP) that started sometime in October or November.
Except for its consumer group, all the groups focus on selling solutions. But it does not directly bill with customers as that has been always its policy. It instead helps partners get potential leads and try converting them into business. It tries to position itself as the solution partners to its partners and help them approach the end customer.
There are many SMBs and commercial partners who do not have the skill set, talent or the capacity to invest. Redington steps in with the necessary assistance to help those partners bag orders and upgrade them with the required skill set. They charge the partners something nominal for the skill training and assistance offered and partners in turn will charge it from the customers. This is the kind of thrust or change in direction that Redington has been trying to drive in the last 1 and a half years. It takes time because hitting the talent (partners) and retaining them is not easy but then this is an ongoing process for the company.
The Differentiator
With regards to the Smart city project, Redington wants to be a game changer. Though IT infrastructure will form a very small part of the Smart city project with IT spend being only a fraction of the whole project, the backbone however will be IT undoubtedly. Redington believes that it has to be ensured that it get engaged in those areas that suit the company. Even while partnering it needs to understand which all are the areas it can consider while partnering. And secondly it should also have the support from the vendor in order to participate.
5 years down the line, Redington wishes to serve its partners better. It will also be able to give technical support to the partners and is ready to go the extra mile on a demand basis. But at the same time Redington believes that it will also have to be the certified or authorised partners for its vendors; otherwise customers are not going to ask for it.
It also believes that the incremental change in technology is going to be very low now. Nevertheless, the market is going to be a big potential for Redington this year. With all big projects coming up and interest rates coming down drastically, it is hopeful of seeing a significant opportunity. Redington is targeting a strong double digit growth and it will continue to grow both in the IT and Non-IT segments put together.