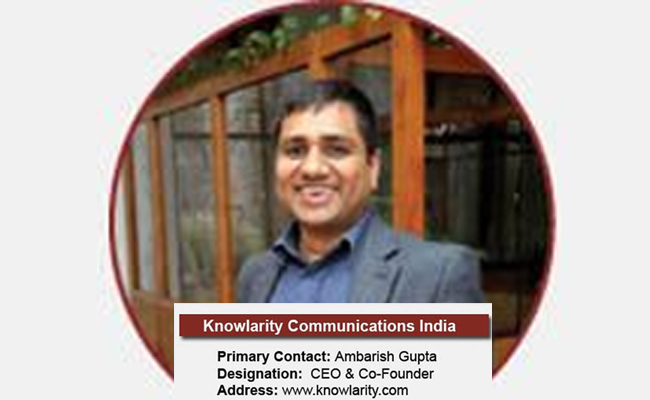 Company Name: Knowlarity Communications India
Primary Contact: Ambarish Gupta
Designation: CEO & Co-Founder
Address: www.knowlarity.com
Services offered: Knowlarity's virtual receptionist service, which is hosted on the cloud and enables startups and small business owners to manage incoming and outgoing calls on their phone, as most importantly ensure they do not miss cricital calls. Other features include call forwarding, recording, real-time data assessment, missed call marketing, click-to-call and international virtual numbers.
Highlights: Its intelligent call routing can reach up to 10 agents until the call is answered. The company has matured to becoming a globally recognized named with over 550+ employees offering our clients unprecedented reliability and intelligence in business telephony through our flagship product Super Receptionist.
"
"
"