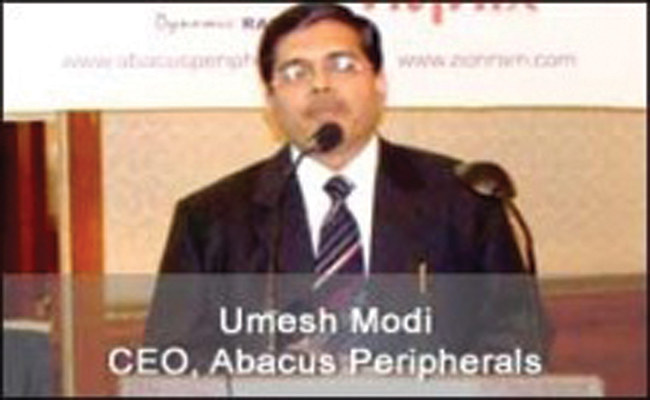 Head of the Organization: Mr.Umesh Modi
Designation: CEO
Address: 29, Apurve Industrial Estate, Makwana Road, Marol Naka, Andheri East, Mumbai - 400059
Telephone/ Fax: 022-40914601/02
Website: www.abacusperipherals.com


Core competency: With an objective of redefining distribution and service standards in India market, in 1997 ABACUS started operating with a single product, ZION DRAM Modules. Due to its wide spread network in the country, it caters to the need of the customers in all parts of the country in the shortest possible time. It also ensures prompt service and after sales support to its customers. The company has set up a National RMA center at Daman equipped with the latest machinery and a team of highly qualified technical professionals to support branch service centers. It has direct presence in 24 locations, RMS centers in 34 locations and also has a channel strength of 3300.