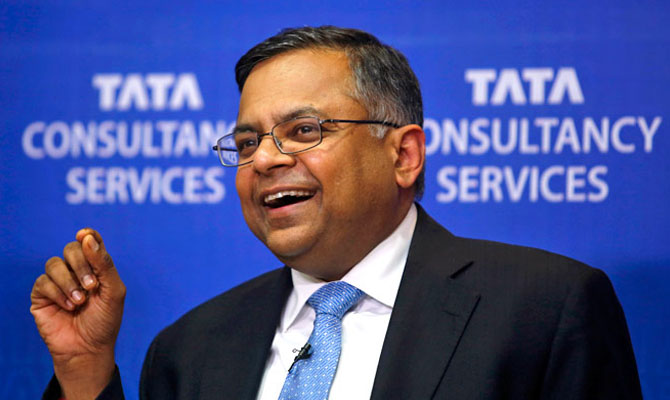 Natarajan Chandrasekaran
Natarajan Chandrasekaran ("Chandra"), is the Chief Executive Officer and Managing Director of Tata Consultancy Services Ltd (TCS) and also a member of its Board of Directors. Chandra is responsible for formulating the company's global strategy across its footprint of 44 countries. Under his leadership TCS has generated consolidated revenues of US $16.5 billion in 2015-16. With over 353,000 consultants, TCS has become the largest private sector employers in India with the highest retention rate in a globally competitive industry.
Chandra has been appointed as the Chairperson of the IT Industry at the World Economic Forum, Davos for 2015-16. He is also a member of Indo – US CEO Forum.Chandra has been playing an active role in helping the Indian government expand trade and enhance business relationships with several countries. He is part of the bilateral business taskforces for Australia, Brazil, Canada, China, Japan and Malaysia.