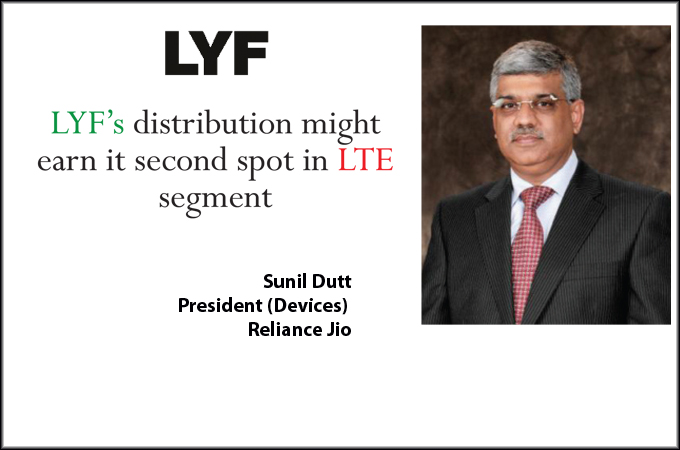 The new entrant leaves behind even Micromax and Lenovo in LTE handset shipments for Q116
The 4G LTE revolution is here to stay, and there can be no bigger proof than the record shipment figures clocked by one of the newest entrants in the Indian smartphone industry, LYF, which boasts of an entire range of variably priced VoLTE-enabled devices. A report released by the Counterpoint's Market Monitor service on smartphone shipments in India in Q1 2016 states that LYF ranked second in LTE smartphone shipments for Q1'16. Micromax, the second-biggest player in the Indian smartphone market, trails behind the newcomer and occupies the third position for LTE device shipments.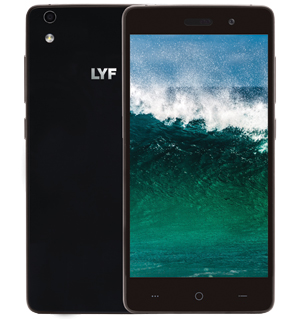 The report reveals that the Indian smartphone market has been the brightest face of global smartphone sales – the smartphone shipments in India grew at a healthy 23 per cent annually in Q1 2016 compared to the global growth, which stalled for the first time ever since smartphones were introduced to the world. But the best, it is forecasted, is yet to come. "To provide some colour, more than a billion smartphones will be sold in India over the next five years. This will drive the number of smartphone users from quarter of a billion to more than half a billion in the same time period, which will still be just 55 per cent of the total population," comments Peter Richardson, Research Director at Counterpoint Research, illustrating the vast untapped potential for smartphones sales in India.
Furthermore, the advent of advanced 4G LTE network infrastructure will also be a key catalyst in the country's smartphone adoption in the coming years. The role of players such as Reliance Jio and Bharti Airtel will be important to drive this growth by leveraging an ecosystem-level approach," he adds. The forecast already seems to be taking shape as the report suggests that two out of every three smartphones shipped in India were LTE-capable. LYF, one of the newest smartphone players, has already assumed the role of the principal driver of this trend.

Launched earlier this year, Reliance Retail built a robust pan-India distribution network of over 1.2 lakh retail outlets serviced through an extensive network of nearly 1200 distributors to ensure large scale uninterrupted availability of LYF and other VoLTE devices. LYF is being made available across several multi-brand mobile retail stores, including small retailers, Reliance Retail's own digital stores as well as other modern trade stores. Additionally, it has also expanded its distributional reach to the digital space. Last week, LYF had launched its latest smartphone model Water 5 exclusively on Amazon. "LYF devices are designed to enhance the digital experience of consumers, and our initiatives are directed towards bringing this differentiated experience to more and more users," a company spokesperson said.

The brand distinguishes itself as a pioneer of True 4G which is made possible with the VoLTE technology, a hallmark feature of LTE devices. A True 4G experience entails HD-quality voice and video calling, multi-party voice and video conferencing, Wi-Fi calling, high-speed internet, and seamless switching between voice and Wi-Fi networks. With this technology, LYF seems to be well placed to serve the needs of the Indian 4G LTE smartphone buyer. The VoLTE devices come in four variants, namely Earth, Water, Wind, and Flame.