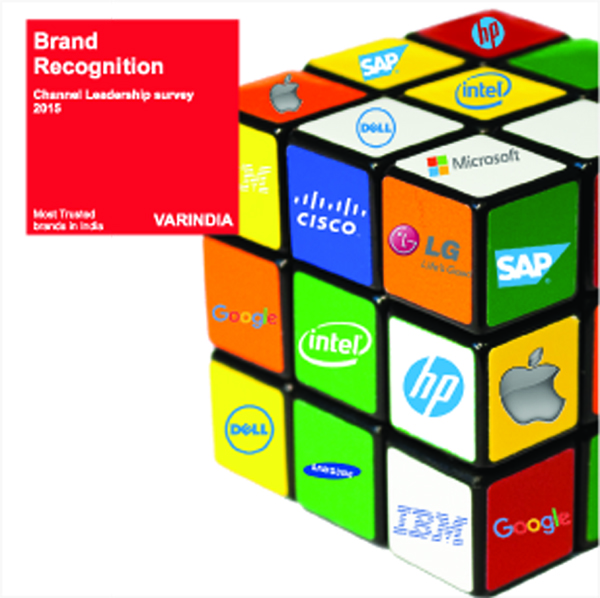 India's Most Trusted Brands
The Most Trusted Brands in the Indian ICT industry reflect and articulate the contribution of those brands that have displayed strong leadership in their respective areas. With global competition becoming tougher and many competitive advantages such as technology become more short-lived, Most Trusted Brands are one of the few business assets that can provide long-term competitive advantage with the capability of digital transformation and best practices with strong campaign management. They also ensure at the same time that CMOs initiatives are strategic and transformational with smooth operationally efficiency and remain focused on revenue and cost. Lastly, they try to continuously innovate the brand which is not only recognized by customers, but there is also an in-depth knowledge and understanding of its distinctive qualities and characteristics like brand dependability. The survey also found that the ICT industry is the key input to productivity and growth performance in the business sector by having made good progress in modernizing the country's economy. Our strong belief is that a strong brand, regardless of the market in which it operates, drives improved business performance.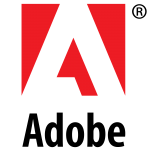 Adobe has in the last couple of years seen its business transforming to the Cloud-based model and has established its leadership position in the Creative Cloud category, a Software-as-a-Service offering that retains many of the features of its previous Adobe Creative Suite. On May 6, 2013, Adobe finally announced that the future versions of its Creative Suite software would be available only through the Creative Cloud hosted on Amazon Web Services. In June 2014, the company announced 14 new versions of the CC essential desktop tools, four new mobile apps, and the availability of creative hardware for customers. It has lately introduced mobile features to its Marketing Cloud, thus making smartphones and other mobile devices new targets for analytics.

2016 started off quite well for AMD, with the company announcing the availability of its new mobile 7th-Generation AMD A-Series Processors to support an exciting new notebook design by HP. In an attempt to make PC gaming cost-effective and accessible, AMD's CEO has confirmed during CES 2016 that AMD's Polaris Radeon graphics cards will be released before the back to school season, for both Desktop and laptops. The company has held out high hopes with its Polaris architecture-based GPU series that is thought to replace both Radeon Fury and Radeon 300 series. While Polaris 11 is targeting the notebook market, Polaris 10 is aimed at the mainstream desktop and high-end gaming notebook segment.

Acer has, time and again, laid focus on reinventing productivity with the help of technology. The company provides its products including desktop PCs, notebook computers, tablets, smartphones, monitors and projectors. Its strong belief is innovation which is not mere creation of new technologies and solutions, but the guarantee that users receive the benefits of these developments, and feel truly empowered. Its latest line of gaming series, Predator that encompasses diverse form-factors of Notebook, Desktop, Projector and Gaming monitor has been recently launched. Globally, the Taiwanese company is pursuing multiple growth engines while exploring new market domains to broaden its business boundaries as it transforms to become a hardware + software + services company.
A software and services company, Avaya is known for spearheading several path-breaking technologies in the collaboration space. Innovation is Avaya's biggest strength and is constantly working towards meeting the collaboration and communication needs of its customers as they grow with solutions like video conferencing and managed services portfolio. In terms of Indian market, Avaya is said to recruit and retain the best talent in the country, spanning across sales and services operations and its R&D hubs in Hyderabad, Bangalore and Pune. Avaya India R&D generates 12% annually of Avaya's global patents, and owns the innovation cycle of some of Avaya's strategic solutions.

The Enterprise Mobility Management space is deemed as the future of BlackBerry. Intricacy, security and fidelity of sensitive user data – these are the USP of BlackBerry (both Mobile Phones and Enterprise Mobility solutions) and due to this it still has a user base which, the company hopes, will continue to expand at a healthy growth rate. The company has recently launched its new BBM release on iOS, Android and BlackBerry smartphones. It has also made its foray into Android-powered smartphones by announcing "Priv" in October last year. BlackBerry's shift to Android is being seen as a move aimed at helping the ailing company to return to popularity.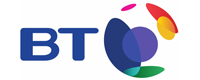 An expert in managed IT network services, British Telecom (BT) delivers efficient, streamlined and secure systems to its customers with its industry-specific solutions and consulting expertise. As the Cloud Services Integrator, BT helps them make the most of the cloud to be successful, fast, agile and secure. It helps its customers with Network Services, Unified Communications, IT Services, Security & Risk Management, Mobility Services, CRM, Professional Services, Digital Consumer, and Supply Chain solutions. The recent acquisition of EE by BT in January 2016 has widened the business opportunities for the company with six customer-facing lines of business – BT Global Services, BT Business, BT Consumer, EE, BT Wholesale and Openreach.
A leader in imaging technologies, Canon with its heritage in digital technology is at the forefront of simplifying user experience. It is betting big on the commercial printing domain by having announced its fourth installation of its stellar product DreamLabo 5000 in the Digital Photo Printing space. With it, India has emerged as a country with the largest number of installations in South Asia for the company. That the Indian market is important for Canon also gets manifested in the vigorous retail expansion that it is looking at. Till date, the total number of Canon Image Square has gone up to 180, spanning over 83 cities in India. The company has also forayed into the surveillance domain with its new range of intelligent network cameras.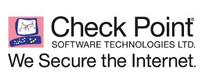 From pioneering FireWall-1 and its patented stateful inspection technology to offering a complete security architecture defending enterprises' networks to mobile devices, Check Point has, indeed, come a long way. Check Point has come up with the Mobile Capsule integrated solution that can provide seamless security to protect business data from threats, establish a secure business environment on mobile devices, and secure business documents, devices and networks. To defend against cybercrime, Check Point has announced globally an expanded alliance with IBM Security together with a broad set of product integrations. It today protects over 100,000 organizations of all sizes worldwide.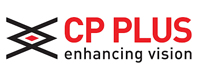 A security products manufacturer company, CP Plus brings together the passion for quality and security.Cp Plus is leading brand of CCTV camera in India. CP Plus is providing different type of security camera such as IP, Dome, HD, Wireless, and Bullet Camera. PTZ, Wifi, Hidden, DVR, NVR, Video Door Phone, Biometric Attendance, VDP, Analog Camera, Night Vision, Network, Spy and Cube Camera, Pinhole, Outdoor Camera, Zoom Camera, Home Automation, Varifocal Camera, Surveillance Camera, Digital Video Recorder, Door Bell Camera, SMPS, Access Control, CP Plus Cable and Software. The products line with its great features, aesthetics & ruggedness; goes through rigorous quality controls parameters, to give security professionals, consistent Peace, Trust & reliability.
With a legacy spanning over 30 years, D-Link today has become a name to reckon with in the Home & SMB/SME networking space. D-Link's cloud-based applications have managed to create a rage in the market, and now most of D-Link's latest products are based on IoT. The past 30 years have placed D-Link firmly within the wireless industry. The company today has 17 branch offices with state-of-the-art D-Link Service Centre (DSC) in 11 cities and is further supported by 38 D-Link Service Partners (DSPs) present pan India. Moving forward, D-Link stands ready to meet the future demands of consumers and businesses with a broad range of products that are reliable, affordable, and easy to use.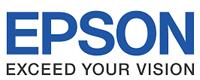 In the beginning of 2016, Epson announced the establishment of a new long-range corporate vision and a new mid-range business plan outlining the path the company should follow over the next decade. After launching its InkTank Inkjet printers in India in 2011 with its unique and highly reliable Micro Piezo technology, Epson has emerged as one of the leading brands in this space on the back of massive demand for InkTank printers. It has also successfully completed 25 years of its operations in India which also marked the entry of Epson into the copier segment. With the continued focus on Enterprise, Education and Home segments, Epson has made several path-breaking launches this year.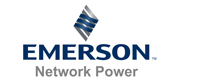 Emerson started off as a UPS company, but over time it has expanded its leadership to other solutions, the most recent being data center infrastructure management (DCIM). Through its combined efforts of engagement, Emerson makes sure that it is a symbiotic communication with both customers and partners. With an expansive portfolio of intelligent, rapidly deployable hardware and software solutions for power, thermal and infrastructure management, Emerson Network Power enables efficient, highly-available networks. After the successful completion of the Avocent Avengers programme last year, the company has recently launched the Avocent Thunder programme to incentivize partners. Emerson has also added visualization, scalability and thermal management capabilities to its Trellis platform data center infrastructure management (DCIM).

From a pure play storage company, EMC has evolved to a technology major through multiple acquisitions and R&D, ever since its inception in 2000. Last year, the company launched the Data Lake Foundation that brings data, applications and analytics together while delivering analytics wherever needed, besides announcing innovations to EMC Isilon that further strengthens the Data Lake Foundation. EMC has committed to all-flash for all its future primary storage offerings by introducing an extensive range of all-flash storage portfolio for modern data centers. To enable this transition, EMC has even announced that 2016 will be the "Year of All-Flash". In the hyperconverged infrastructure space, EMC has come together with VMware to launch the VCE VxRail Appliance family.

eScan's positioning in the highly competitive security landscape is very clear – a single product to secure all your devices. A products company with wide-ranging solutions for businesses, both medium and large, eScan provides measures to prevent attacks and also, in many cases, detects the same. The company has recently announced the worldwide release of eScan Mobile Security for iPhones and iPads. To ensure a hassle-free buying experience to both partners and customers, eScan has upgraded its website. Of late, it has achieved several certifications and awards from some of the most prestigious testing bodies, notable among them being AV-Comparatives, Virus Bulletin, AV-Test, ICSA and PCSL labs. It has managed to enter into the SMB as well as government and education segments with prestigious clientele.

Fortinet offers solutions for securing the network and core applications. The wide-ranging product offerings combined with high-performance and flexible deployment have made it easy for us to achieve high sales revenues. The company has come a long way from being just a UTM player with its partners today having multiple entry point solutions in the next-gen firewall space, WAN optimization, secured wireless routers, WAF, DDOS, and APT (Advanced Persistent Threat). Fortinet has also launched the Cyber Threat Assessment Programme (CTAP) that provides an important opportunity for partners to engage with customers and prospects. Fortinet has also expanded its India Technical Assistance Centre in Bengaluru by adding support engineers, professional services consultants and Premium Account Managers.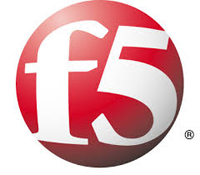 F5 Networks helps organizations seamlessly scale cloud, data center, and software-defined networking deployments to successfully deliver applications to anyone, anywhere, anytime. It works with many technology companies to improve manageability, strengthen security, and ensures faster and more successful deployments. It continues to invest in product and resource development to support the company's growth. With increasing private cloud and data center consolidation in major cities in India, further investment by F5 in RMA and support to improve response time and customer's experience is a positive move on the part of the company. On a global scale, the company is witnessing immense growth. The recently announced second quarter results of fiscal 2016 have gone up 2 per cent from $472.1 million in the second quarter of fiscal 2015.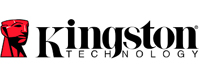 In its efforts to consolidate its leadership position in the Indian DIY (Do-It-Yourself) PC market, GIGABYTE Technology (India) has embarked on an ambitious plan for 2016. The plan involves enhanced and focussed sales and marketing initiatives targeting specific high-growth market segments and categories in the broader PC market for 2016. The company's latest product – entry-level motherboard under the GIGABYTE G1 Gaming Series – comes with a number of topline features. Gigabyte has also upped the ante in providing motherboards with innovative technologies that ensure the best possible gaming experience. On the service front, GIGABYTE India plans to further augment its post-sales network across the country by adding to its existing number of Authorized Collection Centres (ACCs) and Special Service Providers (SSPs).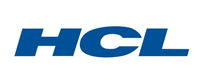 HCL Technologies has earned the name of being one of India's original IT garage start-ups. Since its emergence on the global landscape after its IPO in 1999 and listing in 2000, HCL Technologies, along with its subsidiaries, today operates out of 32 countries and has consolidated revenues of US$6.1 billion, as on 31st December, 2015. HCL focusses on "transformational outsourcing", underlined by innovation and value creation. The Indian IT services company has signed an agreement to acquire (through demerger) all of the business of Geometric Limited. It has also expanded its current partnership with Symantec to help enterprises in the areas of Cloud Security, Cyber Threats and Forensic Solutions. Going ahead, healthcare and education are touted to be the two important verticals that HCL will focus on.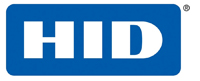 HID Global is a trusted name in secure identity solutions for millions of customers across the globe. It provides innovative products, services and solutions related to the creation, management and use of secure identities. The company's served markets include physical and logical access control, including strong authentication and credential management; card printing and personalization; visitor management systems; highly secure government and citizen ID; and identification RFID technologies used in animal ID and industry and logistics applications. It is focused on creating customer value and is the supplier of choice for OEMs, integrators, and developers. It has entered the market for mobile citizen IDs that can be carried on smartphones, leveraging the success of the company's award-winning solutions.

Hitachi Data Systems is seeing itself transforming from being a provider of data storage hardware to providing software platforms and data analytics solutions. A trusted brand in the Cloud space, HDS does business in more than 100 countries and regions today. It works closely with its network of ISVs and go-to-market partners (distribution, resellers and GSIs) in India that include technology alliance partners like SAP for HANA, VMware for joint solutions, Microsoft, Oracle, Citrix and Veritas. It is also getting involved with all new set of partners in the Hadoop community, and notably Hortonworks, on full support of its solutions and seeing tremendous customer interest for Hadoop environments. The Indian market has been a key contributor to the Hitachi Data Systems global business and is one of the fastest-growing markets in the region.

Honeywell is a company which creates solutions to improve the quality of people's life across the world. It provides solutions for energy efficiency, clean energy generation, safety and security and globalization. India market has played an important role in Honeywell's growth strategy. Close to 15,000 employees across India leverage the strength of Honeywell's 127,000 global workforce, to deliver innovative technologies to customers and help improve energy efficiency, safety, security and productivity, which are key imperatives for India. Each of its three businesses – Aerospace, Automation and Control Solutions, and Performance Materials – has well established operations in India.

Notably, Huawei is a private company fully owned by its employees. After entered into the cloud computing market, invested heavily in technological R&D and product innovation to promote industry development and act as a catalyst for transformation. In its perseverance to carry out continuous innovation, Huawei has recently announced its "All Cloud" strategy, at the core of which is the full reconstruction of infrastructure networks in four respects – equipment, network, services, and operations. In line with this, Huawei has invested heavily in cloud DC infrastructure, FusionSphere – a cloud operating system, FusionInsight – a Big Data platform, and FusionStage – distributed PaaS.

Juniper Networks always had great technology and a very well-rounded product portfolio that helps its customers build the best network. It tries to set a new bar for performance, capacity and automation with new products and technologies that it launches. It has also commenced a global strategic partnership with Lenovo to build the next generation of converged, hyperconverged and hyper-scale data center infrastructure solutions for enterprise and web-scale customers. It has announced several additions to its cloud and virtualized service offerings as part of its Software-Defined Secure Networks framework that includes virtual firewall.

Kaspersky always works towards a win-win situation for all three – Kaspersky Lab, Channel partners and end-users and this gets manifested in the offers and schemes it introduces for both partners and end-users. Kaspersky steadily increasing its market share in India and growing at a healthy pace with solutions that include antivirus, Internet security and end-point security. As India plans to build 100 smart cities going forward, Kaspersky also intends to provide security solutions to government bodies, industries and organizations.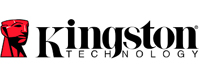 A company with close-to 30 years of success story, Kingston has come a long way in terms of offering memory products that support nearly every device that uses memory. It sees India as a country with the maximum potential for quality growth – next only to China and has already made substantial investments during the last five years and has been mapping this market from a strategic standpoint. The company has also acquired the USB technology and assets of IronKey. Kingston has been at the forefront of encrypted portable solutions for the last 10 years and this acquisition will further demonstrate Kingston's commitment in trusted encrypted USB solutions for mobile data. Furthermore, Kingston has sold the encrypted external HDD business to DataLocker.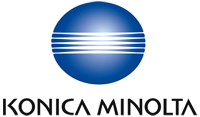 Being a leader in the print technology industry, Konica Minolta is acknowledged in the market for pioneering several technologies and for the environment friendly approach that it implies in its works. Carrying the legacy of smart printing technology forward, it has recently expanded its product portfolio with its new range of Office and Production Printers. The company is also in the process of transforming itself from a manufacturing company to a Customer Process Centric company. In a bid to add value to the core processes of its customers and empower education, Konica Minolta has launched Educo ERP, an ERP solution platform designed specifically for schools, colleges, institutes, universities and training centres.

With the principle of "Create Possibilities" since its inception in 2009, the company has turned into a major Indian handset company. Within a few years, it has expanded across the globe with its presence in Nepal, Bangladesh, Sri Lanka, Pakistan, Indonesia, Mexico, Middle East and Russia. It brings a huge array of tablets, feature phones and smart phones with various models in bar and touch form factors at multiple price points to suit all segments of consumers. Associating itself with Government of India's "Make In India" vision, the company has also setup its first manufacturing plant in Noida, UP and has also plans to invest Rs 2615 crore in a phased manner to scale it up to have an annual production capacity of 216 million phones.

With the company's global strategy of "protect and attack", Lenovo's growth pattern was phenomenal globally as well as in India that helped it to consolidate its Enterprise business and venture strongly into the Consumer and SMB segments. To mark another milestone, it will start the local manufacturing of its smartphones, both Motorola and Lenovo in Sriperambudur, Chennai and is said to generate a capacity of 6 million units. In its laptop segment, Lenovo continues to redefine it with the next generation of YOGA brand series that has been central to Lenovo's leadership in the fastest growing PC category of convertibles. It has also launched PHAB, the perfect blend of a Smartphone and a Tablet.

Connecting people to digital experiences, Logitech has been designing music, gaming, video and computing products. Logitech products are distributed in more than 100 countries worldwide through retail channels or via its strategic partnerships with top-tier PC manufacturers. It has its sales offices in major cities in North America, Europe, and Asia Pacific. Of late, Logitech has introduced the Logitech MK235 Wireless Keyboard and The Logitech M171 wireless mouse combo, a spill-resistant keyboard and mouse combination with wireless connectivity and a durable design. The company has also enhanced its products in categories like unified communication, webcams, headsets, speakers, etc.

A part of Intel Security, McAfee is focused on developing proactive, proven security solutions and services that protect systems, networks, and mobile devices for business and personal use around the world. The Threat research division of Intel Corporation's Intel Security Group, McAfee Labs is one of the leading sources for threat research, threat intelligence, and cyber security thought leadership. With more than 150 million mobile devices protected worldwide, McAfee offers the most robust, comprehensive mobile security solutions in the market today.

Micromax has emerged as the largest mobile phone player not only in India but worldwide. The brand's product portfolio embraces more than 60 models, ranging from feature rich, dual – SIM phones, 3G Android smartphones, tablets, LED televisions, data cards and Laptops. Micromax sells more than 3 million Mobility Devices every month, with a presence in more than 560 districts through 1, 30,000 retail outlets in India. The handset major today has its presence across India and in foreign locations like Russia and SAARC markets. Also, Supporting 'Make in India' campaign, Micromax has inaugurated its manufacturing Plant in Telangana.
Serving large and small customers in diverse markets, NComputing accelerates adoption of desktop virtualization across globe. The company has recently launched two new products, vSpace Server 8.3 and the L350 thin client, in its flagship vSpace desktop virtualization platform, adding to its already comprehensive solution-set for the education market and small to medium-sized businesses. With over 1.4 million deployments across the country, NComputing's shared computing technology is already providing desktop computing access to millions of school children throughout major state educational projects across the country.

NetApp has come a long way with its latest innovation of networked storage appliances. NetApp solutions has enabled enterprises, service providers and partners to envision, deploy, and evolve their IT environments. The company delivers data storage, software, Converged infrastructure and integrated solutions which help customers simplify and modernize IT speed business outcome. This year the company has also deployed Sapient's infrastructure with its hybrid storage solution.

NETGEAR has been innovating networking products that connect people, power businesses, and advance the way people live. Providing a range of products for home segment, SMB Networking and Storage, NETGEAR has been continuously expanding its business in India & SAARC geography. NETGEAR has a huge focus on SMB and smart home automation. The company has been designing products to get configured in simple or complex solution environments in SMB and SME organisation. For 2016, Netgear will continue to introduce new switches in the 10 G, gigabit, smart and chasis switches categories.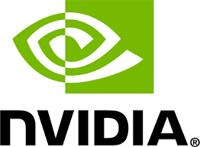 Beginning as a standard PC graphics chip company, NVIDIA has transformed into a specialized platform company that targets four very large markets — Gaming, Professional Visualization, Datacenter and Auto besides being a leader in visual computing. The main driving force of the company is however the GPU — the engine of modern visual computing. The company is also fast getting into the automotive field. For two decades, NVIDIA has been innovating visual computing solutions and has brought them to market with a network of valued partners. It is also marking its position in the big data analytics and scientific computing space.
Oracle is in a period of hyper growth and has bolstered its cloud presence throughout India within a variety of business segments In India, Oracle Enterprise Resource Planning (ERP) Cloud, Oracle Human Capital Management (HCM) Cloud, Oracle Customer Experience (CX) Cloud, and Oracle Platform-as-a-Service (PaaS) offerings has attracted customers including Fiat Automobiles, Glenmark Pharmaceuticals, Hi-Tech Textile Automation, IndusInd Bank, etc. Globally, Oracle's Cloud has shown strong adoption, supporting 70+ million users and more than 34 billion transactions each day. It runs in 19 data centers around the world. In a series of investments announced as part of Oracle's expansion in India and support of Digital India initiatives, Oracle announced that its first incubation centre will launch in India, called the 'Oracle Start-up Cloud Accelerator'.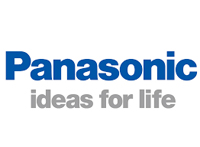 Panasonic provides a wide variety of products, systems, and services, ranging from consumer electronics products to industrial devices, building products, and housing in India and other countries as well. With workforce of about 12,500 in India, Panasonic has aggressively focused on market research, product innovation and talent hiring in India for work in areas like energy, water, remote access and food. Panasonic has also come up with new innovative smartphones and will continue to strengthen its presence in India in the smartphone category. In a bid to re-iterate its focus on India as a driver for global growth.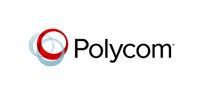 According to latest reports, Polycom has entered into a definitive merger agreement in which Mitel will acquire Polycom at approximately $1.96 billion. Marking over 25 years of leadership, the company has been innovating solutions that transformed collaboration experiences. In year 2015, the company has come up with enhanced solutions like Polycom RealAccess, Polycom EagleEye Producer, Acoustic Fence and NoiseBlock, Polycom RealPresence Trio, Polycom RealPresence Centro and Polycom RealPresence Debut. To expand its market presence across more cities in India and boost adoption of collaboration solutions among smaller businesses, the company has also appointed Arvind Ltd as its distributor.

With the purpose of creating "quality communications" Qualcomm came into existence. However, the idea remains the same after many years but the company has spread across the globe and provided easy and improved communication. Qualcomm comes up with a wide array of technologies that are invented to make communication better. The company focuses on a single goal which is to invent mobile technology breakthroughs. Qualcomm, through its venture arm, Qualcomm Ventures has recently announced an India – specific US$150 million (approximately Rs. 9.8 billion) venture investment fund that will foster promising Indian start ups and committed to setting up a Qualcomm Innovation Lab in Bangalore.
With a vision to developing software differently, Red Hat is among the top open source software solutions company. It has reached the position using a community-powered approach to reliable and high-performing cloud, Linux, middleware, storage and virtualization technologies. As the connective hub in a global network of enterprises, partners and open source communities, Red Hat helps create relevant, innovative technologies that liberate resources for growth and prepare customers for the future of IT. It has recently announced the general availability of Red Hat Cloud Suite and Red Hat OpenStack Platform 8 that is aimed at bridging the gap between development and operations teams at the scale of cloud computing.

Ricoh has consistently provided innovative products and services since its inception in 1936, specializing in office imaging equipment, production print solutions, document management systems and IT services. Headquartered in Tokyo, Ricoh Group operates in about 200 countries and regions. The majority of the company's revenue comes from products, solutions and services that improve the interaction between people and information. In the financial year ending March 2015, Ricoh Group had worldwide sales of 2,231 billion yen (approx. 18.5 billion USD). The IT services division is doing various turnkey projects including in India.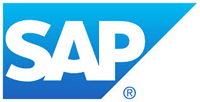 SAP is an enterprise application software company that helps organizations run in a smooth way. It helps organizations fight the damage caused due to complexities and generates new opportunities for innovation and growth. SAP solutions have enabled almost 300,000 customers to operate profitably, adapt continuously, and grow sustainably. SAP India that started its operations in 1996 with headquarters in Bangalore and offices in Mumbai, New Delhi, Kolkata today has its direct presence in nine cities across India, besides having marketing associates in Sri Lanka and Bangladesh. The recently announced 2016 first quarter results show that SAP cloud business has continued its strong growth trajectory in Asia Pacific Japan, powered by strong growth in SAP HANA.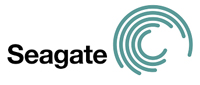 Seagate is committed to providing the full spectrum of technologies to help meet the diverse needs of organizations. Improving demands on access to information, Seagate has come up with the slimmest, thinnest and fastest innovative series of storage solution. The company delivers its wide array of solutions to business – personal, OEM and integrator segments. Over the past 35 years, the company has evolved the way storage technology works, progressing from the mass production of the 5.25" disk drive that allows the accessibility of the personal computer to innovating cloud storage solutions with the latest 10TB enterprise capacity hard disk drive (HDD).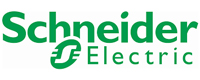 Schneider Electric, the global specialist in energy management has developed connected technologies and solutions to manage energy and process in ways that are safe, reliable, efficient and sustainable. The Group invests in R&D in order to sustain innovation and differentiation, with a strong commitment to sustainable development. Schneider Electric has also partnered with Wipro Partner to Develop Smart City Solutions in India as well as globally. It has been providing array of solutions to healthcare sector, Cloud and service providers, Smart cities, Oil and gas industry, etc. The company has helped its customers to manage growth, generate profitable business with their Datacenter, and achieve efficiency and modernize existing critical sites.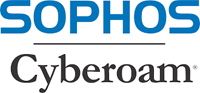 Acquired by Sophos in 2014, Cyberoam with its vast product portfolio secures organisations at the network gateway and also enhances connectivity and productivity requirements of customers. Cyberoam leverages the power of multi-core processors, offering enterprise-grade performance, in its appliances. It has a customer-focused selling approach that allows flexible pricing for customers, to help them choose for their security needs, giving them better ROI and choice for their network security requirements. In addition, customers can also avail security subscriptions, choosing either individual or bundled offerings as per their needs. Sophos recently concluded its roadshow 'Discover Sophos' where it encouraged its pan-India partners to capture emerging opportunities in the security market with its wide range of solutions.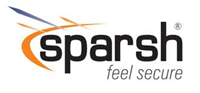 The brand 'Sparsh' stands for Trust, Reliability and Innovativeness. With a pan India presence, 'Sparsh' operates through more than 200 channel partners in the country. Innovating a sustainable security solution with convergence of newer technologies, it has developed user friendly and customized security products. Taking pride in its indigenously manufactured products, it has revolutionized the security market in the country by focusing on indigenous design and manufacture of technologically advanced electronic security devices. The vision is to put India on the global map for designing and manufacturing high quality and technologically advanced electronic security equipments. The company presently terms itself as the country's only indigenous manufacturer of CCTV cameras and other advanced electronic security devices.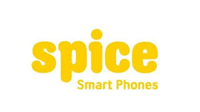 With a customer base of 20 million, Spice Mobiles is among the fastest growing handset device companies that has a market share of 4-5% in India. The company has always bridged the gap between the small town aspirations with big dreams. While having a strong presence in feature phone market segment it is also consolidating its foot in the smartphone business. Spice has got its business operations spanning across India, Singapore, Malaysia, Thailand, Indonesia, Nepal, Uganda, Zimbabwe and Sri Lanka. Its X Life Series, which was launched during the festive season is focused on the sub-Rs 5,000 segment as the company aims to capture a bigger market share in the Tier II and Tier III markets.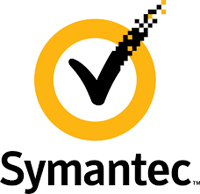 Symantec operates one of the largest cyber intelligence networks and protect more customers from the next generation of attacks. Symantec has grown into a Fortune 500 company through a combination of internal development, strategic acquisition and partnering with industry leaders. The company has expanded its technological expertise which enabled large number of corporate and individual customers to adopt Symantec's latest solutions. Also, Symantec has been honoured by various technology awards and top-tier rankings from the industry analysts for its cyber security intelligence solutions. It has accelerated its business in India through partners who join Symantec's technological innovations in Core Security, Threat Protection, Information Protection and Cyber Security Services with its unique ability to solve complex customer challenges.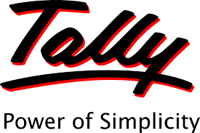 With more than two decades since its founding Tally enjoys a reputation as India's leading business management software product company which still remains firmly committed to Indian business. With the power of simplicity, Tally products are transforming businesses across industry in over 100 countries. The pan-India presence of its collaborative Service Partner network (referred to as Tally Integrated Network) allows distributed implementations, services models and products to reach to its customers. With a 400+ strong R&D team, Tally strives to deliver unmatched innovations and continues unchallenged as the industry leader in enterprise resource planning software for medium and small businesses. It has the best interests of its customers and partners in mind when it creates products, service models or policies.

Toshiba has been an intrinsic part of India's energy and social infrastructure fabric with a manufacturing presence for more than half a century. India is one of the key markets and an important manufacturing & export hub for Toshiba. Toshiba's excellence in technology, products, systems and services and the quality and reliability – all derive from the passion and determination that the people of Toshiba bring to the pursuit of innovation and progress. With the exciting developments in the country for manufacturing in India, Toshiba India is poised for many more milestones. With one of the finest teams and strategic partners on-board, Toshiba hopes to move forward for the development in the country. It is now focused to change its forces from products to products with services.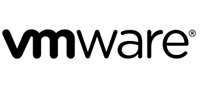 VMware is undoubtedly a leader in cloud infrastructure and business mobility, serving more than 500,000 customers and 75,000 partners. In 2015 VMware has achieved revenue of $6.6. VMware operates with its partner ecosystem to market virtual appliances, vCO plug-ins and other VMware-related products and solutions. Also, VMware in collaboration with EMC has come up with new range of Hyper-Converged solutions VxRail. The company has focused on Hybrid Cloud and Digital Workspace which has been launched by the company. It also has been running various partner programs such as Solution Provider Program, VSSP, Technology Alliance Partner Program, etc. to enable partners to deliver proven technology and valued expertise to their customers.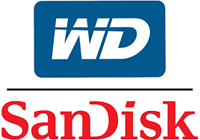 A long-time innovator in the storage industry, Western Digital (known as WD) helps people create, manage, experience and preserve their digital content. Keeping pace with changing dynamic of the market, WD is fulfilling the needs of the consumers by providing a full portfolio of compelling, high-quality storage products with effective technology deployment, high efficiency, flexibility and speed. Its products are marketed under the HGST and WD brands to OEMs, distributors, resellers, cloud infrastructure providers and consumers. It has recently enhanced its datacenter portfolio with WD gold hard drives. The recent purchase of Flase Memory manufactures, SANDISK has catapulted WD in carving a niche in becoming a leading storage solution company.

Xerox has been applying its expertise in imaging, business process, analytics, automation and user-centric insights and engineer the flow of work to provide greater productivity, efficiency and personalization. It conducts business in 180 countries with more than 140,000 employees and provides business process services, printing equipment, software and solutions to large customer base. Its offerings have enabled Indian providers to discover new business opportunities, capture more pages and navigate change with Xerox innovative product line. Xerox aims to supply its products, services, support and programs through extensive network of partners to leverage the rapid growth in the Indian print solutions.