4G services, Local manufacturing, Online retailing, and Low cost smartphones – all these factors helped India surpass the US becoming the second largest
smartphone market in the world
The year 2015 was quite a dynamic one for the Indian mobile phone industry. More than mobile phones, it was smartphone that is driving the change in the Indian industry, and this dynamism has led the country to become the fastest growing and second largest smartphone market in the world. In Q4, 2015 India surpassed the USA to achieve the feat when the country registered 220 million smartphone users compared to USA's 210 million.
Though the market is being fed by domestic phone makers like Micromax, Lava and Intex, MNC players like LG, Sony and Samsung, the year 2015 saw the influx of Chinese smartphone makers in to the market with varied possibilities coupled with competitive price structure. With their inflow, year 2015 perhaps was the most competitive year in terms of value for money offering from all the smartphone vendors.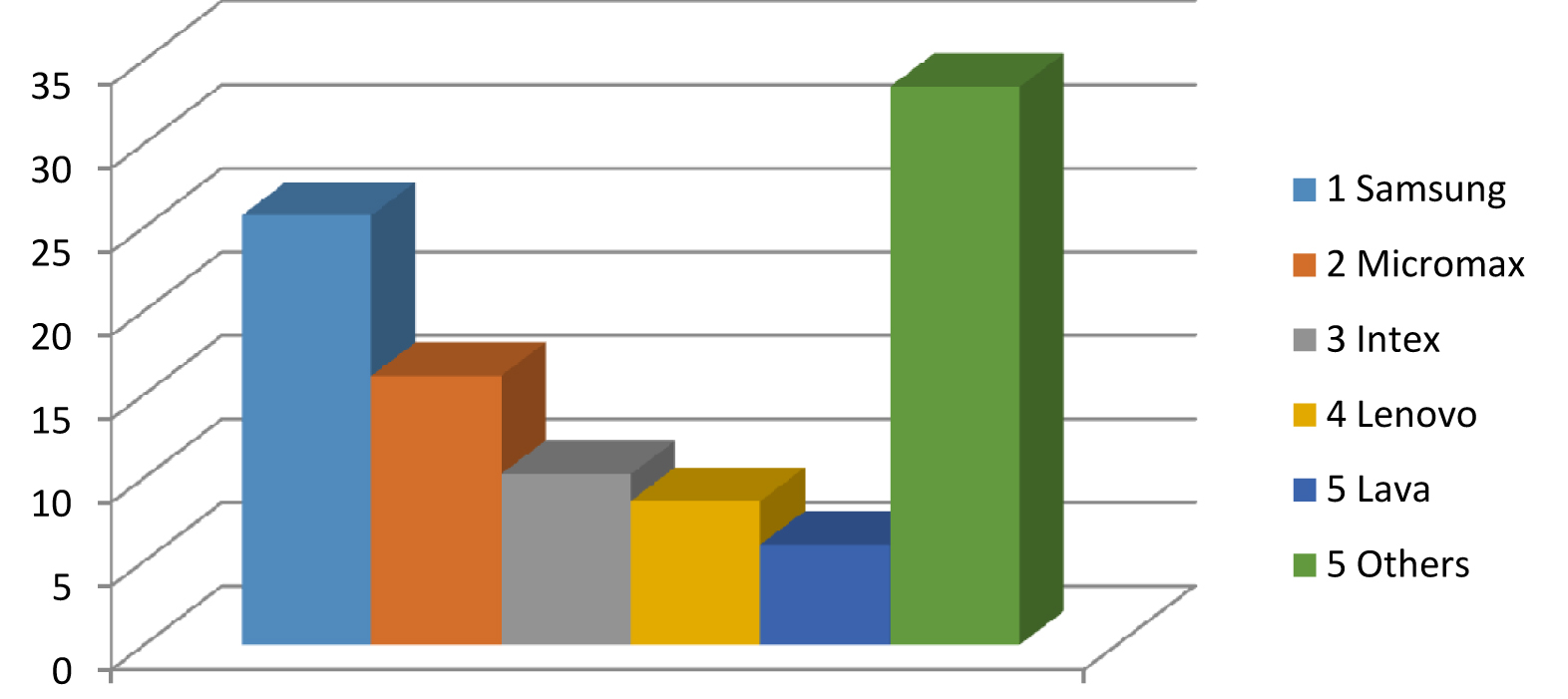 Trends:- Though India is a huge market, smart phone penetration is still quite low. And this makes global as well Chinese smartphone makers flocking to India. In last two years, more than 20 Chinese brands have opened their shop in India and year 2015 was the peak period for them. Companies like Xiaomi, Coolpad, OnePlus, Oppo, Vivo and LeEco are the smart phone companies who dominated the industry throughout the year in terms of bringing new products to the market.
As expected, during the year 2015, feature phones saw a steep decline as the cost barrier between a feature phone and a smartphone slowly getting removed and buyers prefer an entry level smartphone over a feature phone. In fact, this segment saw the maximum traction during the year. On a calendar year basis, in 2015, more than 40% of the mobile phones shipped to India were smartphones.
Among the smartphone models, on a national basis across manufacturers, Indian people preferred 4G phones over 3G smartphones. According to Counterpoint, more than one in two smartphones shipped during the year were LTE smartphones. Though the country has seen the launch of 4G services from just one operator – Bharti Airtel, till the end of 2015, it is expected 4g LTE will become mainstream in 2016. And this is the primary reason people buying 4G phones over 3G smartphones, and they are being helped by the low price of the 4G phones.
One more noticeable trend during the year is the availability of Made In India phones. Prime minister Narendra Modi's call to electronics manufacturers to start manufacturing in India was well received by the industry and by the end of the last year almost 40% phones available in the country were 'made in India' with more than 20 mobile phone brands now assembling their phones locally.
Online distribution of smartphones through e-commerce channels happens to be the biggest disruption in retail distribution in the country, and this trend is going on for last two years. Almost one in three smartphones were sold through online channels during the year.
The Story Of The Desi Boys: Indian smartphone market is getting interesting day by day. Earlier the was fight between global handset players operating in the domestic market, then the battle happened between global players and homegrown Indian players, but now the war is full-on between the domestic giants.
With all global smartphone companies except Samsung pushed to the corner – Blackberry is dead, LG's life is not good and Sony is facing music from all sides -, the war is thrown upon to the Indian biggies like Micromax, Karbonn, Lava and Intex. And, trust me, the war is no less fierce now.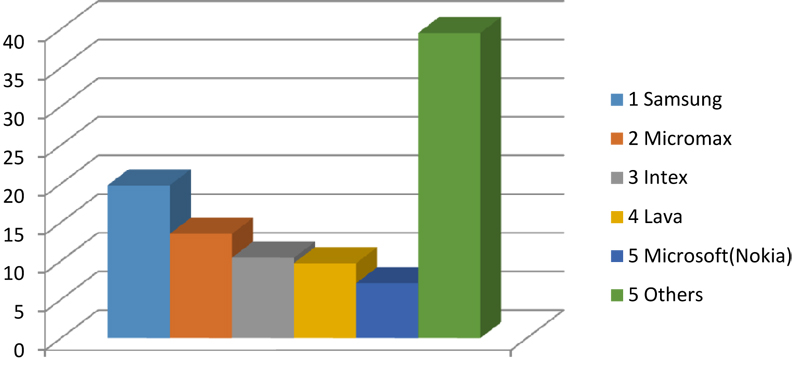 An IDC study revealed, in the last three quarters of 2015, Intex was able to topple Micromax to grab the second biggest pie of the Indian smartphone market. Intex commanded a market share of 11.8% where as Micromax was limited to 11.6%. Samsung however, maintained a safe distance with 21.6% market share.
Just a year back, the top five positions were occupied by Samsung, Nokia, Micromax, Karbonn and Lava. However, there was shake up since the entry of Chinese players like Xiaomi and the re-entry of Motorola in to the Indian handset space. Lenovo's acquisition of Motorola added more teeth to the already fierce fight in the Indian smartphone arena.
Intex, a very small player in the smartphone business, saw a sudden jump in its market share starting in the first quarter itself. According to a Counterpoint report, Intex's market share was 6.5% in the October-December quarter last year, while Micromax was at No. 2 spot with 19.5% share, and Korean Samsung was way ahead with 27.4% and comfortably sitting at the top position.
Since the October-December quarter last year and the same period this year, Intex has threatened and at times dislodged the biggest Indian handset brand from its comfort home, as per various research reports. While the likes of Lava and Karbonn lost ground and had to share some of their pie with Lenovo and Xiaomi, Intex was moving ahead with amazing space.
As per the latest Counterpoint report, at the end of 2015, Intex commands a market share of 10.2%, well behind Micromax at 16.1% and Samsung at 25.7%. In the same period Lenovo grabbed a share of 8.6% whereas Lava was left at 6%. The Jaina Group JV Karbonn Mobiles has been elbowed out long back.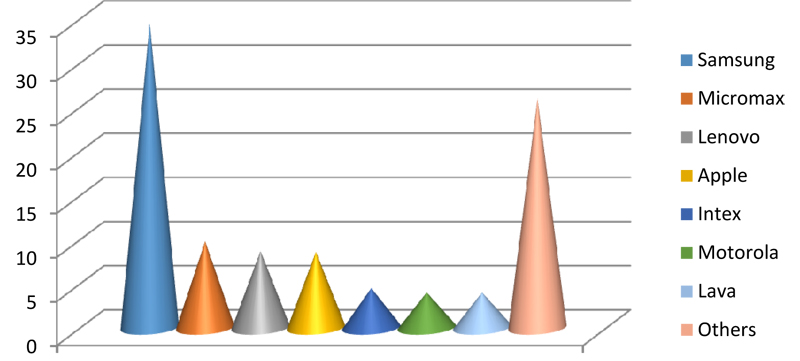 Though the various research reports were disputed by multiple handset makers, in the recent case Micromax, the Indian smartphone market is poised to be fought between, mostly India's own brands, and a few Chinese players like Xiaomi, LeEco and Lenovo.
Market Size:- In 2015, India witnessed shipment of more than 300 million mobile phones into India, which is a record. Of these 300 million, almost 40 % phones were smartphone. In money terms, the Indian mobile phone market generated revenues of $13.4 billion during the year whereas the smartphone segment garnered revenue of $11.6 billion.
In terms of revenue market share, Samsung commanded 34.5% dominance in overall mobile phone industry where as in smartphones segment it had a market share of 36.2%. The second position in overall market was occupied by Micromax with 9.8% whereas in smartphones it was occupied by Lenovo with 10% share. Apple was close third in smartphone business with 9.9% market share where as in overall revenue Lenovo stood third with 8.7% market share.
Online Retail:- Because of the sheer size of the Indian market hundreds of brands enter the Indian market every year as they try to gain scale. It has relatively low barriers to entry but it is a challenging market to scale from an off-line go-to-market perspective. With the advent of e-commerce platforms such as Flipkart, Snapdeal, Amazon, PayTM and others, new entrants can adopt a "direct-to-consumer" model, selling mobile phones directly through e-commerce without any middle-men.
This trend has not only allowed newer brands to offer attractive pricing, but also when coupled with attractive discounts, cashbacks, marketing support from e-commerce platforms has driven the e-commerce channel to become one of the most important channels to distribute and sell mobile phones in India. One in three smartphones sold in India was sold through e-commerce channels in 2015, just eighteen months after brands seriously started to focus on e-commerce strategies".
According to Counterpoint Research Lenovo (including Motorola) was the biggest beneficiary of this trend, capturing 25% share of smartphone sales through the e-commerce channels. This has helped Lenovo to jump to the number three spot in India's smartphone segment. The new entrants, mostly Chinese brands, together captured almost half of the online sales segment. Indian brands overall were slow to get on the bandwagon as they heavily invested in offline sales channels, but Micromax, with its Yu brand, became the number one domestic brand across online channels.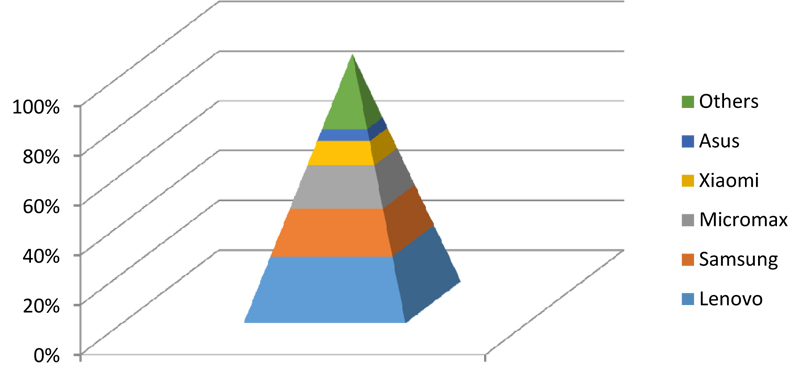 Flipkart was the leader, contributing to almost half of all the smartphones sold online in India in 2015, thanks to its inventory led model. Amazon also benefited from the inventory-led model and tripled its smartphone sales over the period of twelve months. In 2015, it was a three-horse race between Flipkart, Amazon & Snapdeal, together accounting for almost 90% of the online smartphone sales volumes.
Outlook: The recent announcement from the Indian government on a new policy that allows 100% FDI in ecommerce marketplaces will boost the competition between online marketplaces. The new rule will ensure a level playing field with smartphone brands going for multi e-commerce platform strategies, as well as using offline retail. A 25% cap on the sales for inventory-led e-commerce players will have significant implications on the e-commerce sales dynamics from now on. Exclusivity with marketing support, which was synonymous with 'indirect subsidy" earlier for new brands entering the market, will no longer be a "power driving" factor. Thus, going forward we believe the onus will be on brands to drive promotion and sales in these marketplaces, rather than depending on the inventory-led e-commerce players for any significant sales boost.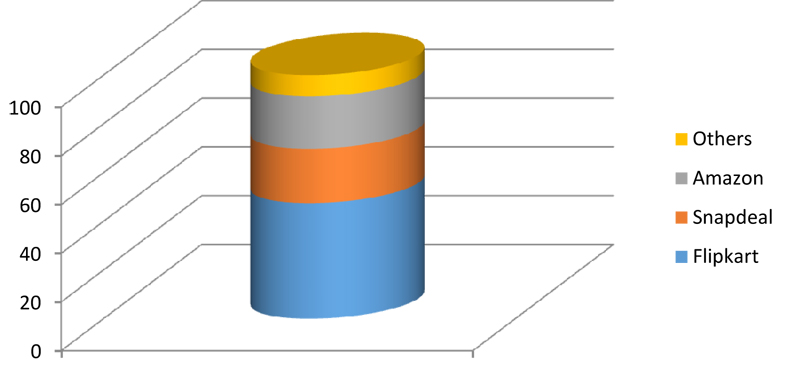 Almost 20 phone companies have started their local manufacturing and almost 40% of the phones come to market are made in India. It is expected they would take it to the next level by bringing 100% of their phones from their Indian plants. w