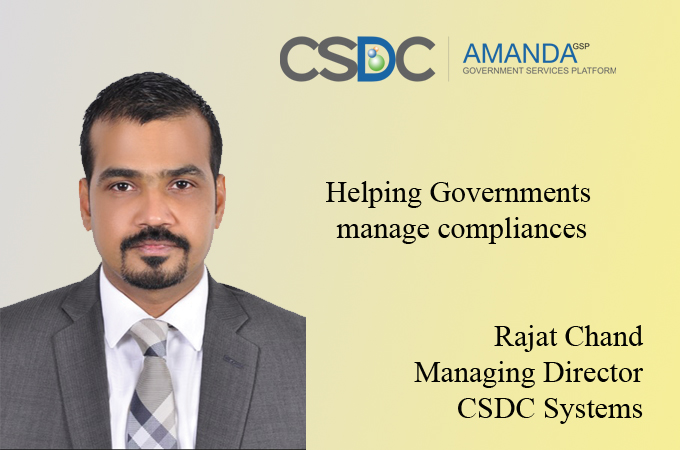 The Game Plan
Since its inception in 1989, CSDC Systems has been fuelling process performance through purpose-built, automation technology. It provides enterprise solutions for licensing, permitting and compliance, grants, courts and justice, and freedom of information. For 27 years, governments and regulatory agencies all over the world have relied on CSDC Systems to fire up their processes.
The company helps governments and businesses with commercial off-the-shelf software (COTS) to manage all types of compliances: Permitting, Licensing, Code Compliance, Public Safety, Public Health, Environment Safety, Vehicle Safety, Tax Compliance, Freedom of Information Compliance, Legal Compliance and Courts Automation.
47 governments around the world trust CSDC's technology to deliver better services to citizens and to put their systems on the fast-track. More than 385 institutions run more efficiently with CSDC's solutions and over 50,000 users enjoy the freedom to focus on what's important each day as the software simplifies complexity for them.
The company offers solutions based on AMANDA platform, a Web-based commercial-off-the-shelf product that enables business process automation for local, county, state, and provincial government agencies. The company enables multiple licensing agencies and regulatory boards to automate, manage, track, and streamline various license types, such as business licensing and registration, professional licensing, agricultural licensing, animal licensing, and vehicle and driver licensing. The solutions are backed by a strong, responsive Service Ecosystem that supports your business.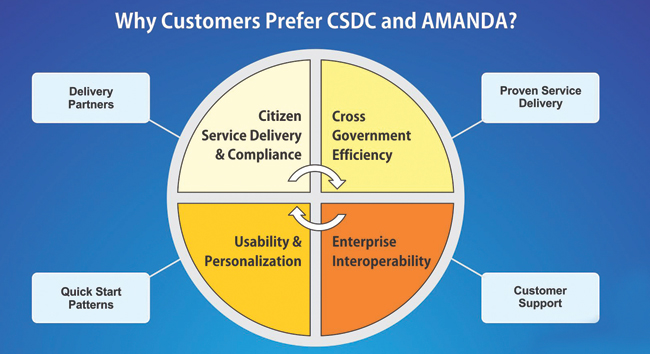 AMANDAGSP (Government Services Platform) Typical Government Services include Citizen Services Automation, Infrastructure Development Management, Development Approvals (Planning, Construction, Compliance), Case (Workflow) Management, Licensing and Registration, Inspections and Audit, Courts and Justice, Grants (funds), Right to Information (RTI), Asset Management, Property Tax Management.