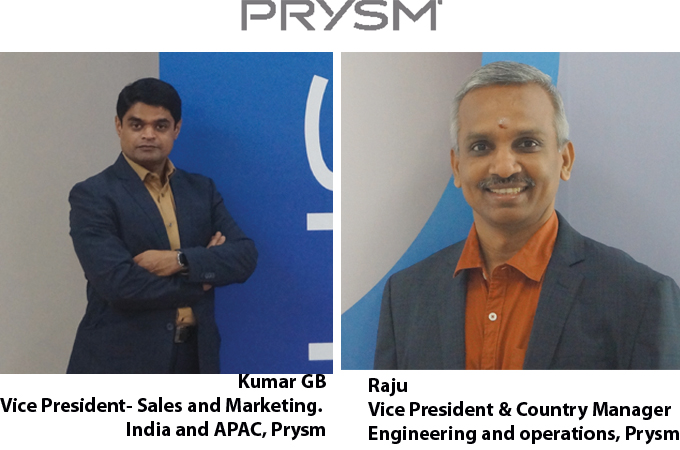 Emergence of the Digi-Era
Digitisation of the country enables transparency and velocity of doing business. Transparency leads to enhanced trust, which is the foundation of business and relationship success. Increasing velocity of business in India is one of the key imperatives in attracting and accelerating global manufacturing, design and R&D in traditional business lines for global companies. As we are successful in achieving this imperative, "Make in India", "Digital India" and "Skill India" initiatives can drive a self-supporting, positive and sustained environment for accelerated growth.
Prysm believes in playing a unique and significant role in enabling Digital India by providing a platform for global collaboration through visual display and workplace collaboration solutions. Prysm's large display, LPD based custom-collaboration solutions have a unique ability to display multiple content simultaneously and mirror, annotate, edit between different locations on thin bandwidth connected on Prysm cloud. At the same time, the content can be viewed on any device such as Tablet, phone or PC using Prysm Mobile feature. The leaders who foster and implement Digital India initiatives can carry information, dashboards and content on-the-go, independent of location, devices or content. They can select to review dashboards and seamlessly integrate various state department dependencies in a highly collaborative, on the fly fashion. No other collaboration technology in the world can provide a seamless visual content collaboration solution similar to that of Prysm for enabling Digital India.
The Differentiator
India offers a significant all-round potential of consumption, design, development and diversity. India has taken great strides in becoming the technology and design centre for the global, fortune 1000 companies. This is impressive as more and more global HQ decision making being influenced by the leaders who are based in India. This is taking a step further in the direction of "Design in India" wherein thinking globally and acting locally has paid off. Prysm has followed similar principle over last decade wherein significant part of global design and engineering is in India with empowered centre of excellence. Prysm's India engineering and design centre has helped in creating products, solutions, IP and platforms which are targeted for global deployments.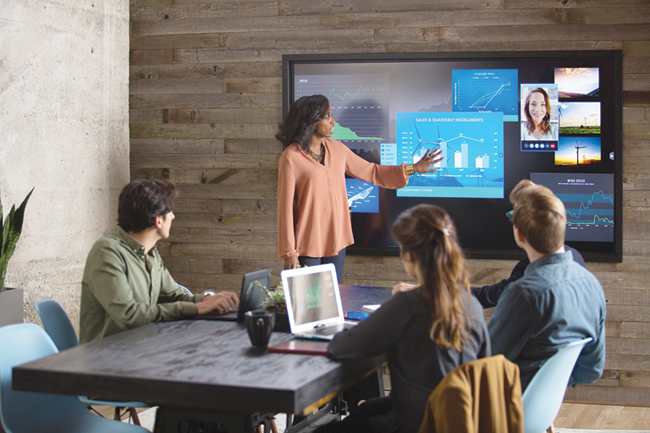 Prysm has been present in India from its year of inception for past ten years. The India engineering and design centre has been an integral part of the global innovation that Prysm has delivered to the world in the areas of laser Phosphor Display (LPD) technology and visual workplace solutions. Many of the patents and innovations for global product evolution have been a result of India engineering centres contribution to the global design. India is now serving as Prysm's Asia Pacific hub for design, engineering, projects, sales, marketing and services.