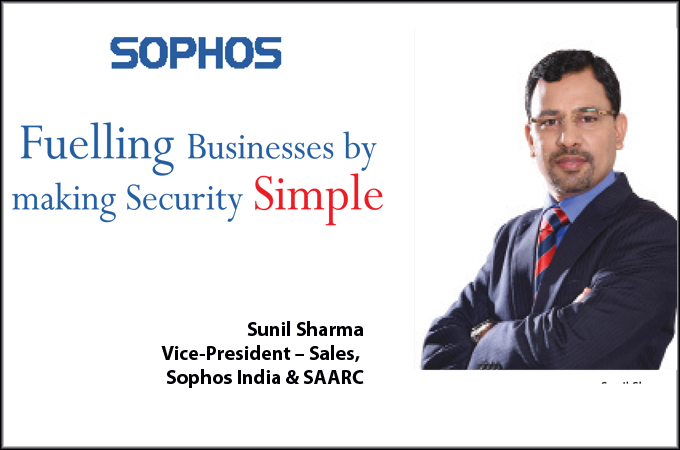 The Game Plan
Marketing is at the forefront of business strategy as many businesses see marketing, sales and operations as a composite activity. With modern collaboration tools and ERP suites, organizations are bringing all stakeholders together to interact and take better, quicker decisions. Marketing and sales organizations play a critical role in these decision-making processes as these departments have a clear sense of changing customer preferences or market demand, thanks to modern analytics, digital marketing and social listening tools.
To sustain a clear voice and connection to its partners and customers, Sophos adheres to a "simple" philosophy in marketing. It is authentic in voice, genuine in sentiment, culture-aware and the voice of reason in a scary world. It has a maniacal focus on what is important to its customers, what will appeal to them and executes it with a bit more personality than what is "typical" for the industry. This makes its marketing seem somewhat unconventional. But it works and its customers and partners appreciate it.
Sophos sells its solutions exclusively through a network of 15,000 channel partners worldwide. By focussing its business on the channel, Sophos isa able to develop and design programs and solutions that best suit their needs, enabling it to reach more customers, more effectively. With time, more and more businesses will feel engulfed in the growing impact of tech trends like mobility, BYOx, virtualization and more.
Sophos knows that as ICT grows more complex, advances in security need to compensate unforeseen complexity and reduce this burden that arises from new trends. This is where it is committed to make security simple, automated and more coordinated, making it work as a system.
Emergence of the Digi-Era
India has the third-largest Internet user base in the world and is second only to China in terms of mobile usage. Fifty per cent of its internet using population accesses Internet via mobile only. This clearly points towards a greater need for mobile security. With increasing digitization and connectivity organizations will also be forced to invest in network, endpoint and server protection solutions in order to improve their resilience against cyber threats.
India's ICT ecosystem has matured and is experiencing rapid growth momentum. With recent government initiatives like Digital India, this momentum has gained further impetus. Draft policy on IoT from the Department of Electronics & Information Technology (DeitY) and other proposed Smart City and other similar brownfield projects are set to take such transformational initiatives in the right direction and shall provide the right contours backed by suitable policy measures.


Sophos focusses on the underserved midmarket organizations that face the same threats as large Fortune 100 enterprises, but do not have the resources to manage the multitude of complex solutions built for large enterprises.
The Differentiator
The heart of Sophos security technology beats around the philosophy "Security Made Simple". This belief remains at the core of all its innovations and R&D efforts. Sophos does not innovate security by chasing competition datasheets; it listens to its channel partners and customers. It invests in building mechanisms that allow it to embed the voice of customer and understanding their pain points in evolving security for the changing times. This idea has continued to foster an innovation culture at Sophos ever since it started developing antivirus and encryption products some 30 years ago, and the same has gone into devising world's first Security Heartbeat, which underpins its latest synchronized security innovation.
It is this quality that has made the company a security company with proven-in-the-field solutions for in endpoint, network, and data security, and with a powerful cloud security platform.