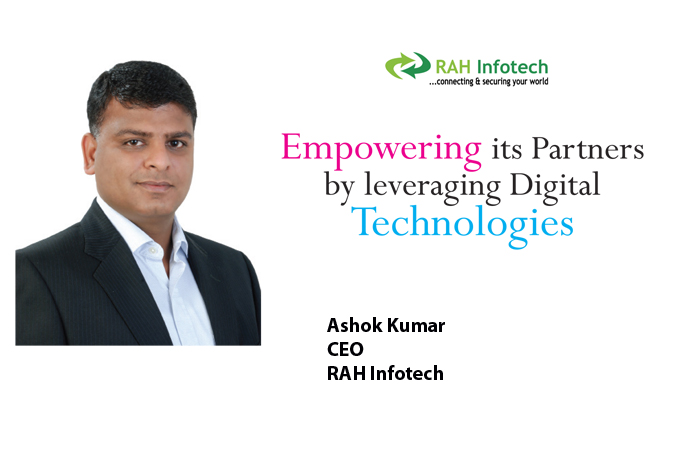 The Game Plan
Marketing is a very important process in any business since it contributes greatly to the success of the organization. A marketing strategy is closely linked with sales strategy and identifies the firm's marketing goals and explains how they will be achieved. It is most effective when it is an integral component of an organization's strategy, defining how the organization will successfully engage customers, prospects, and competitors. A key component of marketing strategy is often to keep marketing in line with a company's overarching mission statement.
RAH Infotech believes the word "value" is missing from value-added distribution nowadays. Its focus is on adding value to its partners' business, be it in terms of sales, pre-sales, post-sales, marketing and also to their bottom line. While the core of its go-to-market strategy continues to be value addition through partner enablement, RAH Infotech believes that strategies should evolve with the markets.
Today's era is digital and it is very critical for every company to empower its partners by leveraging on digital technologies. RAH Infotech's marketing team is already working closely with its partners to help them cash in on the digital marketing trend.
Emergence of the Digi-Era
With the Digital India campaign by the Government of India all set to transform the country into a digitally-empowered knowledge economy, this shift towards digital will open up significant business opportunities at all levels. The Government vertical business alone can bring in opportunities to tune in a few million dollars. Not to mention, all allied verticals too would be a big bet.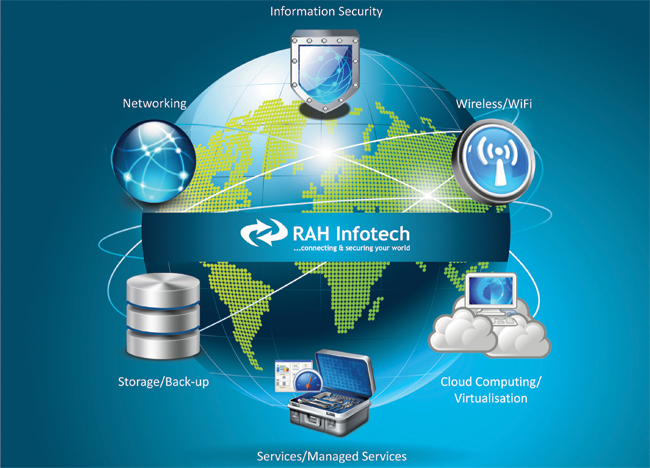 There is no denying that the world is rapidly shifting from analogue to digital. People are consuming more and more digital content on a daily basis at work and off work. Increased use of mobile devices has made it easy to carry your work and world everywhere. The pace at which this transformation is taking place is alarming and, at the same time, it brings in huge business opportunities in the form of enterprise mobility, BYOD, endpoint security, regulatory compliance, vulnerability checks, data leakage, data encryption and so on. According to a research firm, BYOD and enterprise mobility market will be worth $266.17 billion by 2019.
The Differentiator
As a value-added distributor, RAH Infotech does not have its own R&D set-up. But it does believe that innovation is the key to growth and hence it ties up with OEMs who share a similar vision and have technologically advanced products resulting from their investments into years of R&D and technological know-how of the industry.