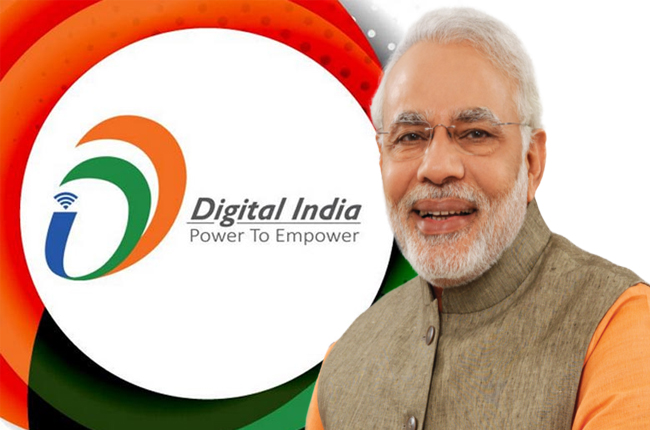 Digital India aims to make
…optimum use of Technology
 to improve Governance
It aims to provide the much needed thrust to the 9 pillars of growth areas…
Digital India has been envisioned as an ambitious umbrella program to transform India into a digitally empowered society and knowledge economy. It comprises of various initiatives under the single program, each targeted to prepare India for becoming a knowledge economy and for bringing good governance to citizens through synchronized and co-ordinated engagement of the entire government. The vision of Digital India is centred on three key areas – Digital infrastructure as a utility to every citizen, governance & services on demand and digital empowerment of citizens.
In this mobile-first, cloud-first world, businesses have been trying to harness the power of information technology to transform the way they work. The Indian mobile market is unique from a global perspective, with 12 active mobile operators operating in the market today. It is by some measures the most competitive market in Asia Pacific.India is the third-largest smartphone market by sales behind China and the United States, but the world's fastest-growing since the end of 2013. There is a strong belief that technology can play a pivotal role in increasing growth, reducing costs of operations, enhancing user productivity and building a sustainable competitive advantage. However, the role of IT has been acknowledged as the driver for innovation and business transformation. There are various initiatives been taken by the government to push manufacturing growth and competitiveness by setting up the National Investment Board for fast clearance of mega projects. The GDP is growing by more than 7%, becoming the world's fastest – growing larger economy . The Indian economy itself has shown resilience in the face of global downturns, and has stood up to be one of the fastest growing economies in the world. The performance of the USD 2 trillion-economy at current price is being keenly observed by the world. With the data war going on for 4G penetration in the country, the Government is working out on multiple ways to expand Internet access so that Governance is available in Mobile phone in India and the Government becomes more accountable. The Aadhar scheme has crossed 1 Billion mark.
Mobile certainly will provide Internet access to more people considering the way data (services) is growing and with more spectrum coming in the market .Today, there are 220 Million smartphone penetration in India, in next 2 years this figure will reach 500 Million. With the smart phone penetration, Mobile Internet users in India will reach 371 mn by June 2016 and it is further expected to grow over 55 per cent to 371 million by June this year. According to Industry experts, India's mobile phone manufacturing will reach more than 220 million units in 2015-16, showing a growth rate of 50 percent. Even number of manufacturing units planned is going to increase from present 20 in FY2015-16.
Narendra Modi's Vision on Digital India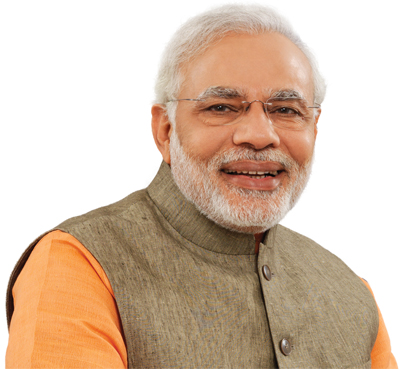 I dream of a Digital India where – High-speed Digital Highways unite the Nation
I dream of a Digital India where – 1.2 billion Connected Indians drive Innovation
I dream of a Digital India where – Knowledge is strength – and empowers the People
I dream of a Digital India where – Access to Information knows no barriers
I dream of a Digital India where – Government is Open – and Governance Transparent
I dream of a Digital India where – Technology ensures the Citizen-Government Interface is Incorruptible
I dream of a Digital India where – Government Services are easily and efficiently available to citizens on Mobile devices
I dream of a Digital India where – Government proactively engages with the people through Social Media
I dream of a Digital India where – Quality Education reaches the most inaccessible corners driven by Digital Learning
I dream of a Digital India where – Quality Healthcare percolates right up to the remotest regions powered by e-Healthcare
I dream of a Digital India where – Farmers are empowered with Real-time Information to be connected with Global Markets
I dream of a Digital India where – Mobile enabled Emergency Services ensure Personal Security
I dream of a Digital India where – Cyber Security becomes an integral part of our National Security
I dream of a Digital India where – Mobile and e-Banking ensures Financial Inclusion
I dream of a Digital India where – e-Commerce drives Entrepreneurship
I dream of a Digital India where – the World looks to India for the next Big Idea
I dream of a Digital India where – the Netizen is an Empowered Citizen
Mobile Phone Manufacturing In India
Company – Location – Manufacturing Capacity (Mn/Month)
Samsung – Noida (UP) – 4
Foxconn – Sri City (AP) – 1
Million Club – Noida (UP) – 1
Lava – Noida (UP) – 1
Intex – Noida (UP) – 3
Intex – Jammu (J&K) – 0.5
Intex – Baddi (HP) – 1
Micromax – Rudrapur (UK) – 1
Celkon – Hyderabad (TG) – 0.5
Dixon – Noida (UP) – 1
GTN – Noida (UP) – 1
Videocon – Aurangabad (MH) – 1
Vivo – Noida (UP) – 0.25
Flextronics – Sriperumbudur (TN) – 1.3
BGM – Noida (UP) – 2.5
Others* – NA – 4
* Around 5 more manufacturing units are operational with a total capacity of 4 million per month
Smartphone Brands Available in India
The Indian mobile industry is growing at a fast pace in the world and it is mirrored by the healthy growth of mobile connections. Mobile phone subscriber base crested the 1 billion users mark. A big chunk of these billion mobile subscribers will become smartphone users in the next couple of years. India and China are the only two countries in the world with over a billion people. China crossed the 1 billion mobile users landmark in 2012. In India, the user base has climbed rapidly only recently with the advent of ultra-affordable devices and call tariffs that are the world's cheapest. India has a mere 125 million smartphone users currently, the world's third-largest base after China and the United States. However, the growth opportunity is huge. The country is slated to overtake the United States in 2016 and become the world's second-largest market for smartphones, exceeding 200 million smartphone users. The newer phone makers and the models' cut-throat pricing is redefining price segments. It's a head-on competition between Indian phone makers led by Micromax as well as global handset makers led by Samsung, followed by Lava as they jostle for a share in the price-sensitive market.Going forward, it is expected to play a significant role in bridging the digital divide and in connecting the nation.
Today, mobile handset manufacturing in India provides employment to around 40,000 people and this is bound to increase with additional manufacturing units becoming operational and also increase in existing manufacturing capacity. The recent budget recommendation on duty differentials in three components – battery, charger and headsets will also lead to additional employment generation in mobile handset manufacturing in the country. All these initiatives will give a big boost to Make in India.
Acer, Alcatel One Touch, Apple, BSNL, BlackBerry ,Gionee, Google-Nexus, HP, HTC ,Huawei, Intex , Karbonn, Lava, Le Eco, Lenovo ,LG, LYF, Microsoft, Micromax, Motorola, Nokia, One Plus, OPPO, Panasonic, Philips, Samsung ,Sony ,Spice ,Videocon Vivo and Xiomi
India needs to continue in the same spirit with the achievement of connecting a billion potential broadband netizens, as it is critical for the growth of the nation. Ubiquitous and affordable broadband access that will ultimately serve such a large ecosystem of consumers will require significant investments as well as increased innovations across networks and applications. The new world of the internet offers a range of life-enhancing services powered by a vibrant, mobile ecosystem that connects the physical and digital worlds. This convergence will unleash a new dimension of services that will improve the quality of consumers' lives and the productivity of their enterprises. The benefits of mobility will spread far beyond communications to provide dramatic improvements in sectors such as energy efficiency, security, e-governance, health and education. The mobile industry can realize this vision through collaboration between all its players: application developers, handset manufactures and network operators.
In the internet eco-system, OTT application providers have played a significant role in stimulating uptake of internet services, and will continue to be important for the growth of the entire internet economy. Digital India programme will be a great success, for that penetration of smart phones with broadband connectivity is highly important. A study on the BIRC segment growth says impacting GDP, Globally it is 3%, Asia has 4% where as china has 6% and GDP growth of India is above 7%. The opportunity in India seems very promising.