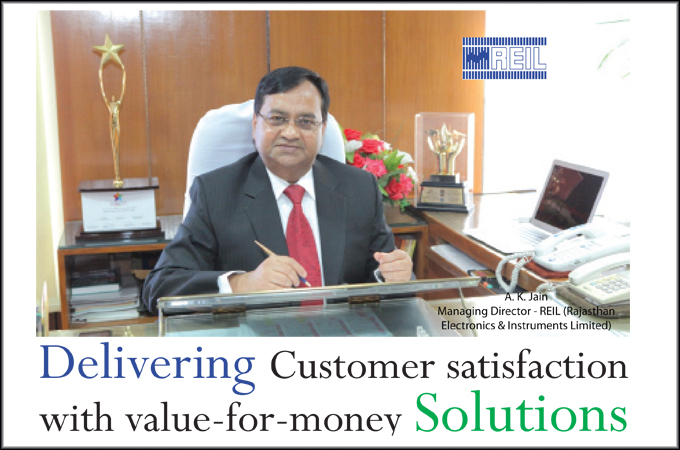 The Game Plan
REIL is a three decade-old Mini Ratna Public Sector Enterprise headquartered at Jaipur, Rajasthan. It is a joint venture between the Government of India and the Government of Rajasthan, through their respective institutions. REIL as a synergy player in its own sector, positions its brand as an organization which quickly responds to the customers need and adopt technologies, methods and processes, which are contemporary and necessary to maintain and increase the presence in the market, enhance customers' satisfaction and deliver value-for-money to them.
REIL plans to offer products and solutions which empower and impact the sectors of rural development, women empowerment, energy, and rural welfare. The range includes equipment, software and service requirements for the business sectors such as Dairy IT business (for complete hierarchy – Cattle to Consumer (C2C), banking and financial solutions, e-governance applications (to track and monitor large-sized projects), application on handheld computers, education and training, for the complete system development life cycle of its products.
It also plans to offer Cloud-based solutions for its applications in Dairy and other Cooperative institutions, establishment of Data Center for icloud application, Digitization of photographs, documents, etc, Android-based Tablet and PDA applications, technology upgradation to handle and expedite its IT-based applications.
There are also plans to offer Renewable Energy solutions for the above as well as applications such as off-grid solutions for low-cost housing segments, strategic alliance with PSUs for large- sized projects and business through consortium partners, expanding business with Railways and Telecom Segments, Solar Park & Ultra Megawatt Power Plants, SPV System under CSR of PSUs and Private Sector, Village Electrifications, and Export of PV Systems, etc.
Being dedicated to take Electronics, Energy and Information Technology to rural areas, REIL's focus is to address needs through rugged, efficient, reliable and economic products, in line with the world's best, while maintaining continuous interaction with them to assess their emerging requirements so as to be ready when the needs arise. REIL believes that technology holds the key to energy security, access to information and economic freedom, which are necessary for empowering REIL rural brethren.
Products & Solutions Implementation
Under the National Dairy Plan, the Jawaharlal Nehru National Solar Mission and other agencies, its product portfolio comprises 50 variants of Electronics products and 33 variants of Solar products. The systems has benefited 40 million milk producers and 1.5 lakh villages and more than 2 lakh SPV solutions deployed in the remotest parts of the country.
It is the largest off-grid (10MW) solution provider in the country, for deploying the SPV power plants at more than 9,400 locations across the state of Rajasthan. It is also the State Level Agency (SLA) for Election Department, Rajasthan for online Electoral Rolls Management System (ERMS), facilitating independent data management of voters by the respective officers at the district level, and helping improved monitoring by the Election Department.