The Game Plan
Aqua is a brand that understands the busy modern day lives of its customers, and focuses on making performance driven mobile phones. At Aqua, it not only believes in making better technology but helps people perform better. It functions according to the specific needs and preferences of the Indian customers, and cater to technology to improve human performance. Furthermore, it trusts in complying ethical, innovative and transparent business policies for the mutual benefits of the organisation and its stakeholders.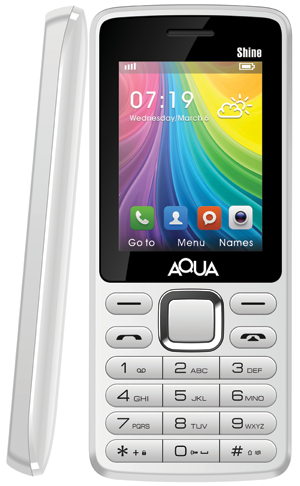 Huge increase in the manufacturing industry is expected under the Make in India Campaign launched by Prime Minister, which laid foundation to many mobile manufacturing facilities in India. Also a lot of component manufacturing company from China have setup their production facilities to boost the growth of the industry.
Another trend is the rising mobile penetration of the smart phones. Myriads of people are using smart phone for the very first time. So, smartphones will rule the future.
Thirdly, consumers have more quality options today. It is good time for consumers to get better and standard products. So Aqua definitely expects more quality products in the market while substandard products will definitely be pushed out of the market.
Emergence of the Digi-Era
Digitization has empowered both businesses and consumers. Today, a cell phone is not just for making calls and exchanging messages, it has become a must-have device for almost 6 billion people on the Earth to guide and facilitate them in achieving their personal and professional goals. Backed by IT and Internet, Mobility technology has brought a plethora of useful features for the mobile phone users, which has opened various new vistas for the businesses such as navigation, browsing, e-retail, e-education, online counselling, e-payments, etc.
Rural India has great potential and right from the inception, Aqua has given equal emphasis to please this special segment. Aqua Mobiles offers a vast product range that competes with all the major international brands on quality, aesthetics, durability and usage. Beyond these quality parameters, Aqua is quite rational at pricing too. It caters to quality feature phones at a price as low as Rs. 750 and a smart hi-end phone at just Rs. 2,999.
The Differentiator
As, businesses rely on the speedy voice and data exchange, smartphones by Aqua are equipped with the latest technology that allow smooth running of various software and applications. Aqua loves to introduce features that look cool without compromising the sturdiness, speed and other performance related aspects. As one of its fastest selling models – Aqua 3G 512 is a dual SIM cell phone that works on Android 4.4.2 and runs on embedded 1.2 GHz Dual Core Processor. 4" IPS display and multi language touch pad makes 3G 512 a very friendly smart-phone for users living in different parts of India. In addition, 4GB ROM, 512MB RAM, 3.2MP flash camera, gesture sensing functions and light weight are the key attractions of Aqua 3G 512 that provide it an upper edge over the competitors brands.