The Game Plan
The marketing team at Elitegroup Computer Systems (ECS) takes a lead role in exploring the niche products in the PC market and pushing them at affordable prices in the market. Furthermore, ECS has launched the LIVA mini PC in recent years, which are LIVA X, LIVA X2, LIVA Core and a one-litre mini PC called LIVA One. They are the combination of performance and power saving, hitting the laptop market by storm by providing more choices for consumers. In addition, Compute on Stick and mPC with wireless charging technology were key featured products.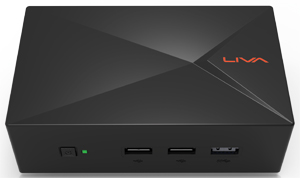 For this year on motherboard products, ECS has showcased its new certification system called Durathon 2, an innovation that allows the company's motherboard products to feature quality surpassing the industry standards.
The company has also released a new series of gaming motherboard products called LEET.
While globalization time-to-market for such products and technologies for Indian consumers has reduced, it is good for India as a country and also for ECS to become a leading PC and hardware brand.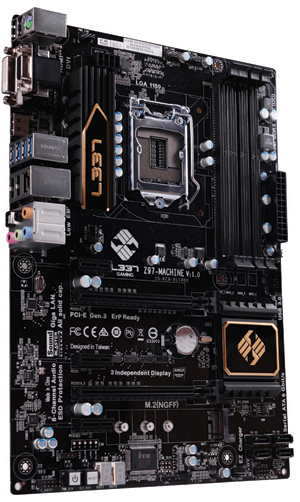 Emergence of the Digi-Era
ECS holds a supply chain supplier conference at the beginning of every year. This supplier conference is held as a means to examine the requirements of each international green regulation, achieve the level of a green supplier by offering green components and to form a green supply chain system. During the conference this year, ECS and representatives from different suppliers agreed to create green products and concluded "In Pursuit Green Excellence" as a goal.
Keeping this in the background, ECS does not just want to provide products and services needed for Digital India; rather it focusses on better environment, affordable pricing, good build quality and excellent after-sales support. It also tries to position its products by highlighting its rich features.
The Differentiator
ECS keeps expanding the LIVA Mini PC family with perpetually comprehensive designs and innovations. Smaller size, more features and performance are transformed in each of the generation. LIVA delivers the most flexible Intel system in a size fitting everywhere. Pre-loaded OS, ultra-low power and rich functions give the customer infinite possibilities in a limited volume.
Motherboard is one of the key products at ECS. ECS has cultivated the motherboard industry for many years, and the brand perceives itself to be highly competitive on R&D capabilities, procurement and production scale and sales channels management. Currently, it does not only smoothen the manufacturing process for its factories and fulfil strong regional distribution channels system but also fully develop ODM/OEM customers in the future to raise its market share and expand the gap with other competitors. Its product lines with both depth and wide scope are dedicated to innovative design with advantage of competitive price for continuous cultivation in existing markets, meanwhile actively developingnew customers for puruit of steady shipment growth rate.