The Game Plan
A robust marketing strategy is imperative for any organization to stay ahead in the race and achieve success. Organizations are competing to be at the top of the customers mind and at the same time trying to protect their market share. A good marketing strategy leads to creating customer's loyalty and customer retention which results in profit making. At SanDisk, it is believed that marketing is at the core of the company's business strategy and the same has helped the company sustain in the Indian market. Various consumer campaigns have been launched in the past to connect with consumers and increase awareness about the offerings. For instance, in 2015 SanDisk launched a campaign to educate consumers about buying the right memory card which can enhance the performance of their devices and SanDisk was quite successful in increasing awareness about SanDisk's range of high-capacity – high-performance products.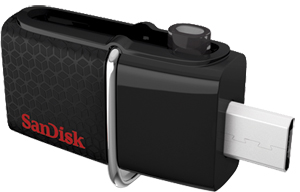 SanDisk also focusses on enhancing the brand image to reinforce its positioning in the market amidst stiff competition. The company continues to invest in brand campaigns nationwide, including aggressive digital campaigns and has successfully built a strong presence on the digital platform through media campaigns on Web and Mobile.
Emergence of the Digi-Era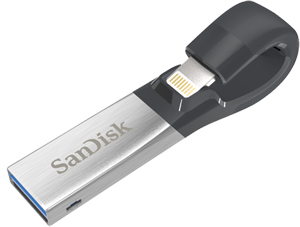 Currently, digitization is at a rudimentary stage in the country, but there is a lot that brands can do in order to reach their target audience. Digitization is creating a scope for innovation in businesses, thus helping them break the traditional barriers and cater to the emerging internet-savvy generation in the best possible way. By going digital, companies are enhancing their efficiency and productivity, creating new job opportunities and contributing enormously in developing the country's economy.

The wave of digitization is constantly changing the face of India to an extent that more and more companies now prefer the online medium to market their products and services, increase brand awareness and connect directly with the consumers. As the e-commerce landscape is widening, SanDisk has also partnered with online retail brands for exclusive product launches and has received tremendous response from the consumers.
While digitization is engulfing the country, people are becoming more tech-savvy and gadget-friendly. Hence, humongous amount of content is being generated, especially in the form of photos and videos that is making storage a big hassle. The current situation is leading to an increasein the demand for storage products that can solve this persistent problem of consumers.
The Differentiator
Being a pioneer in flash storage, SanDisk has always been committed to engineering and innovation. It has more than 600 employees in India, primarily focussed on sales, marketing and R&D, which includes key engineering functions such as ASIC and memory design, firmware and software development. SanDisk has recently unveiled its new R&D facility in Bengaluru which is the second-biggest facility outside the US. The India R&D facility has over 20 patents to its credit and has played a significant role in developing key products like the 200GB and 128GB micro SD cards, SanDisk Connect Wireless Stick, SanDisk Connect app and SanDisk Memory Zone app.
Bengaluru's design centre is part of SanDisk's global "Centre of Excellence" and plays a key role in its brand positioning.