Emergence of the Digi-Era
In 2016, VMware expects to see massive changes in the IT industry, and there are no models from the past that can be applied to the multitude of new factors. There will be new ways that will impact how people work and enable the digital enterprise including rapid shifts in business, new approaches to IT and a higher drive toward profitability.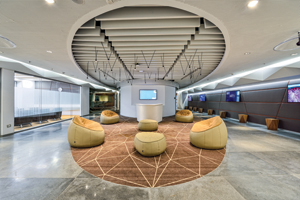 How a business engages IT directly correlates to the success of that business. The IT profession is turning a corner, of late. Now IT can be a business differentiator rather than just the resource that makes sure the flow of email continues uninterrupted. The reasons for this transition are numerous, but here are the key predictions on where the enterprise IT industry is headed in 2016.
• Input from CIOs will become more critical and sought after, internally and externally. The modern IT perspective will be valuable to company boards grappling with risks around modern threats, such as cybersecurity.
• Cloud computing will go beyond picking low-hanging fruits. Businesses will need to use cloud computing as a differentiator, not just as a tool for cutting costs. They will grapple with issues such as business continuity and disaster recovery. CIOs will be looking to build robust private clouds and tools to seek enterprise flexibility while avoiding vendor lock-ins.
• Really useful enterprise mobile apps will emerge. The focus of enterprise apps will shift to really useful apps that simplify business workflow and increase productivity, while still delivering a consumer-like experience.
• The economics of SaaS will require re-examination. The staggering annual recurring costs of some of the older SaaS solutions will force IT organizations to consider newer SaaS vendors or on-premise solutions.
• Automation will start to take the place of "offshoring". In the past, to improve cost- effectiveness and business efficiency, tasks were sent offshore to markets where labour was less expensive. Going forward, focus will be more on automation and removal of labour rather than labour arbitrage.
Initiatives in R&D
For VMware, India represents a substantial element of the global R&D operations in the U.S. and continues to play an important role in global growth strategy. The continued support of the India government's "Make in India" initiative illustrates the important role that India plays in the company's long-term strategic global growth plans.
Since its inception a decade ago, VMware India has grown to become a strategic contributor to the company's global innovation engine. The R&D team in India plays a critical role in product development in all of VMware's strategic imperatives – the software-defined data center, hybrid cloud and end-user computing. Early last year, the company inaugurated state-of-the-art campus in Bengaluru, representing a total investment of $120 million. The new facility plays a strategic role in VMware's global growth strategy for the mobile cloud era. This milestone is in line with the company's commitment to invest $500 million in India by 2017.