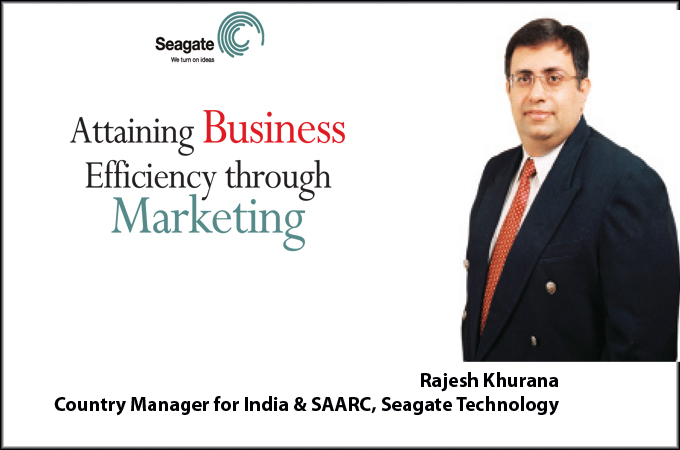 The Game Plan
Marketing is at the core of every organization. It is the most important tool that helps a brand to bring it closer to its customers and create brand loyalty which, in turn, generates revenue for the company. Marketing strategy plays an integral part in shaping a firm's business strategy. It focusses on the organization's resources that can be built upon to achieve increased sales and dominance in the market.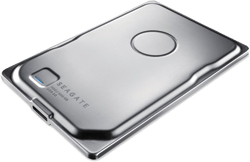 As the definition says, "Marketing is getting the right product or service in the right quantity, to the right place, at the right time and making a profit in the process." Since all organizations strive hard to earn profits, marketing hence becomes imperative to attain business efficiencies in an organization.
With the greater adoption of technology and globalization, a huge amount of data explosion is expected to take place. This gives Seagate an opportunity to reach out to its customers and meet their data storage needs, through its various offerings.
On the other hand, with more and more government regulations kicking in (Digital India, Smart Cities, etc), there is a growing concern to maintain adequate security in daily life. The demand for an efficient video surveillance infrastructure has risen to ensure safety and security of the masses. This has, therefore, given another business opportunity to Seagate.
Emergence of the Digi-Era
Various factors like government initiatives and adoption of IoT in various technologies have fuelled the growth of digitization in recent times. With ongoing campaigns like Digital India and Smart Cities, India is moving very fast towards adopting digitization. Enterprises are taking a serious look at investments in IoT and how it can be leveraged to drive business growth. IoT is the backbone of any connected device, which makes life easy. Consumers are adopting wearables and connected home devices at a breakneck pace. In fact, a study conducted by Seagate's Market Research team unveiled how IoT is expected to generate more than 20 zettabytes, or 20 trillion gigabytes of data by 2025, underlined by the increase in broadband penetration and access speeds creating a connected world.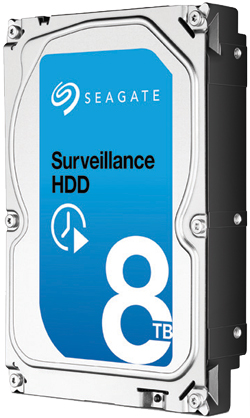 This is a big business opportunity for Seagate. As more and more data would be created, there would be a rising need to securely save the data. Seagate through its various data storage solutions will satiate the storage needs of different types and sizes of organizations, triggering India's move towards digitization.
The Differentiator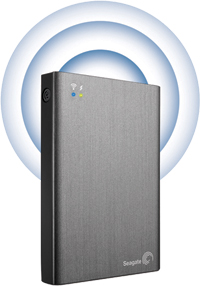 Seagate is a storage solutions giant and technical innovation has been the cornerstone of its success. The annual revenue of Seagate is around US$14 billion currently and the company invests 10% of their revenue in R&D annually, including hardware and software. Looking ahead, it will continue to carry out investment in R&D of software and reserve of talents, in order to keep developing the industry-leading technologies in both storage solutions and software.