Mobile technology is constantly evolving and today is it increasingly associated with productivity, profitability and competitive advantage for organizations of all sizes. We are no longer limited to phone calls, internet browsing and email; rather, enterprise mobility has become a strategic advantage for businesses, a way to work smarter and accomplish more.
Enterprise mobility has become critically important for every business regardless of its size, industry and location. Since every organization wants to stay connected with its clients and the rest of the world, it attempts to gain the maximum benefits of any technology it deploys, including mobile solutions. The power of mobility provides companies with almost limitless opportunities to not only reach out to their customers, but also to better understand and react to them. In a dynamic business environment with rising customer demands, there is a need to quickly seize these opportunities.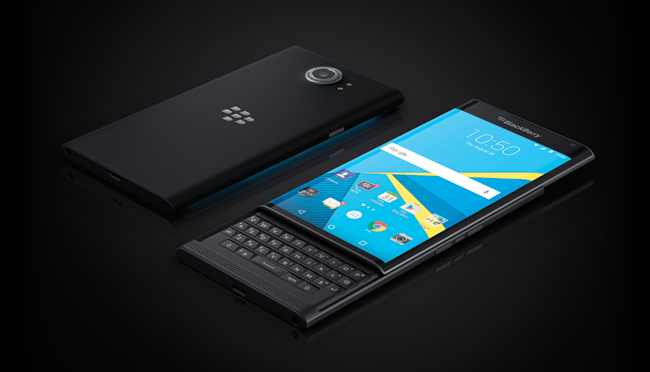 To help get the most return from their mobile investments, BlackBerry recommends that enterprises focus on three pillars that form the blueprint of any successful enterprise mobility strategy.
Enterprise Apps: Today, as businesses look to drive productivity and efficiency in the organization through mobile, the role of applications has broadened significantly. As per the recent Gartner report on 'The Enterprise App Explosion: Scaling One to 100 Mobile Apps', "by the end of 2017, market demand for mobile app development services will grow at least five times faster than internal IT organizations' capacity to deliver them."
If an influx of devices created complexity for enterprises, an explosion of applications has further compounded it. Enterprises have access to a wealth of applications that can help employees manage their jobs in a far more efficient and effective manner. As the demand for business critical tools increases, there is the additional complexity of incorporating these apps within the existing standards and policies of the organization.
Cloud: Cloud computing adoption is growing at a rapid scale and enterprises and small businesses alike are fast realizing its immense potential. Cloud is the fastest, easiest and most cost effective way for enterprises to achieve multi-OS enterprise mobility management (EMM) without sacrificing security or performance.Transitioning to the cloud is seamless with a simple Web-based administrator console that easily controls all devices and users in real time. Cloud solutions allow the IT team to perform faster and easier mobile application management, view app distribution and monitor usage for all devices and users across the enterprise, no matter the operating system they're running or whether the device is corporate-owned or BYOD (Bring Your Own Device).
Cross-Platform: Over the last year, the market for enterprise-ready mobile cross-platform development has opened up in a big way. With the frequent introduction of new devices, every organization must adapt its unique requirements for mobile device management to the latest technology being deployed in their environment. This requires an EMM solution that has the flexibility to manage multiple types of devices and operating systems without adding complexity to the deployment.
Many organizations may also employ EMM across a variety of risk profiles and use scenarios. These companies need to address environments from BYOD (Bring Your Own Device) to COPE (Corporate-Owned, Personally Enabled) to COBO (Corporate-Owned, Business-Only) to any combination or mix of approaches. Device management policy requirements may also vary from business unit to business unit, country to country or even employee to employee. Organizations must also be able to manage devices based on employee role, updating polices, for example, when an employee moves to a regulated position that may require auditing of their communications for compliance.
The next phase of enterprise mobility growth is expected to deliver business-transforming opportunities to enterprises of all sizes and requirements. Mobility as an enabler for enterprises has become a business imperative to enhance productivity, foster innovation and provide competitive advantage. Next generation mobile environments will require evolved future-ready, multi-OS mobile solutions, and enterprises should look to apps, the cloud and flexible EMM as the starting point for their strategy.
Where is your business sitting on the 'Enterprise Mobility Maturity Curve'?